Cold And Wet Tatton 10k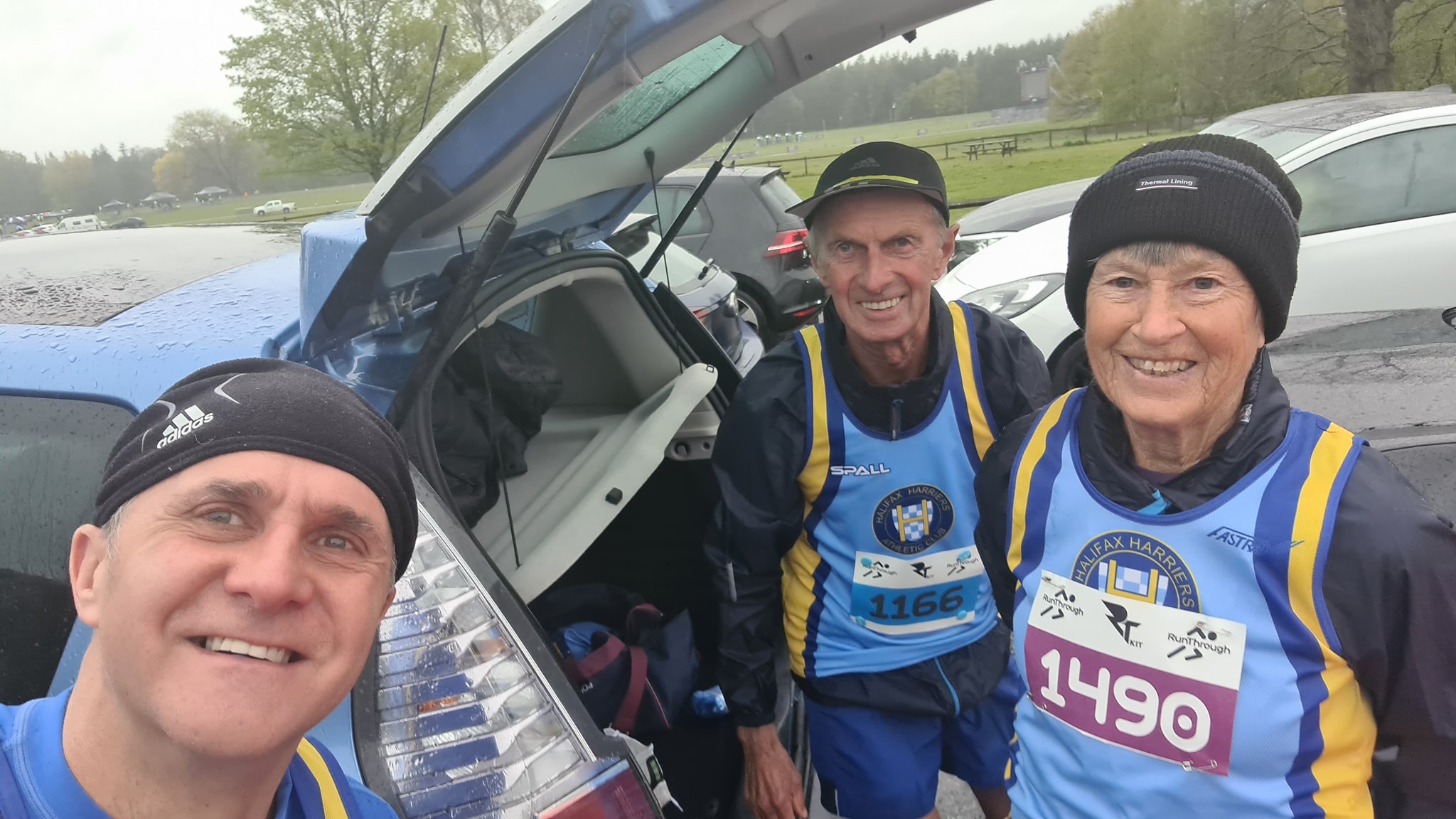 On what was probably the worst conditions possible, thirteen members of Halifax Harriers ran in the Tatton Park 10k.  Persistent cold rain and some wind saw the runners tackle the undulating course which zig-zagged around the park.  Most runners were below their best due to the conditions and it being their first race after lockdown.
The Tatton Park 10k was the first event in Halifax Harriers Club Challenge, a series of 14 races over distances of 5k to half marathon.
Michael King was first back for the club in 41:23, followed by Stephen Fitz-Costa 45:17, Marc Rocheteau 47:16 and Nigel Rigg 47:43.  Paul Hopkinson was 3rd M60 in 48:52 and Raymond Hall 1st M75 in 52:11.  Samantha Lay field ran 53:17, David Parrington 54:26, Emily King 55:27, John Moore 55:56 and Christopher Kirkbride 57:34.  Deborah Kirkbride was 2nd F60 in 58:44 and Susan Hall 1st F70 in 65:47.
RUN ABLE 5K
Five Halifax Harriers members entered this race.  Sarah Cumber finished in 3rd place and 1st female in 21:13, Will Stewart finished in 5th place in 21:54 with Simon Johnson just behind in 22:05.  April Caufield was 2nd lady in 22:21 and Nigel Taylor ran 26:44.
OLD COLLIERY CANTER 20 MILE
Halifax Harriers had three entrants in this 20 mile race.  First back was Martin Ellis 3:28:00 with Andrea Ackroyd just behind in 3:31:17 and 1st lady.  Jenny St Romaine was 14th in 3:46:04.
RUN AINTREE RACES
At this event there was the option to run either 5k, 10k or half marathon.  In the 5k, Halifax Harriers had two runners – Katie Brook 24:59 and John Moore 27:42.  In the10k, Ben Crowther was 8th in 33:24, his best time since 2012 when he then ran 32:19.
Halifax Harriers have now resumed full training, both on the track at Spring Hall and the roads around Halifax and are pleased to be able to now start accepting new members to all sessions.  (Full details are on the club website)
Club 800m Record For Max Wharton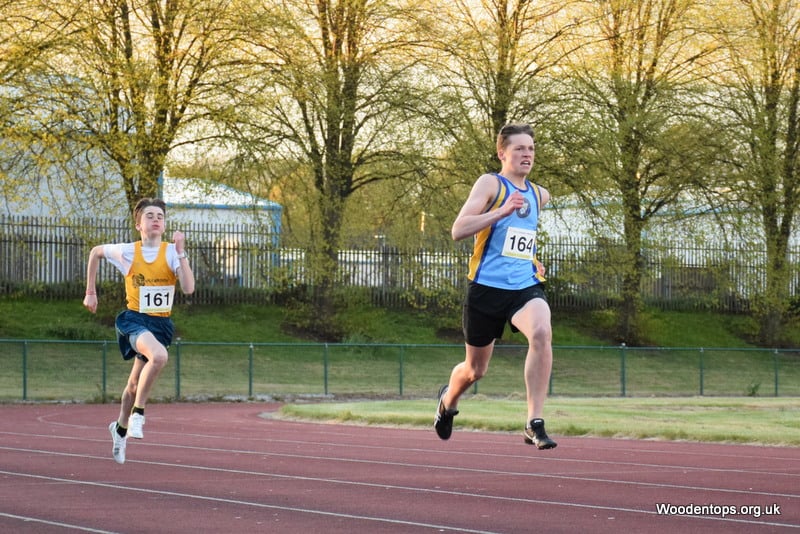 Max Wharton made a welcome return to competition in the UK after studying and competing abroad for a number of years.  In his first race for Halifax Harriers since his return in the BMC Grand Prix 800m, he set a PB of 1:47.24 and a senior club record.
WEST YORKSHIRE TRACK AND FIELD
21 members of Halifax Harriers attended the first West Yorkshire Track and Field event since lockdown with a good number taking the first three places in their events.
In the U11 girls, Kitty Harrison-Sargent was 2nd in the 80m 11.86 and 3rd in the 150m 22.07.
In the U15 girls, Nia Harrison-Sargent was 1st in the 800m 2:19.99 and Jayde McGregor was 3rd in 2:30.35.  In the long jump, Nia was 1st in a jump of 4.07m.
In the U17 women, in the 200m Molly Firth was 1st in 26.61 and Elise Horner 2nd in 27.91.  Molly Firth was also 1st in the long jump in a jump of 4.46m.
In the senior women discuss, Claire Ryan was 2nd with a throw of 14.62m.
In the U11 boys long jump, Albert Jones was 2nd with a jump of 2.75m.
In the U13 boys 80m, Ben Slow was 3rd 12.07 and in the 150m he was 3rd in 22.92.
In the U15 boys discuss, Elam Hughes was 2nd 16.86 and Oliver Norris 3rd 11.26.
In the U17 men 1500m, Ned Hughes was 3rd 4:40.30.
In the U20 men high jump, Ben Combs was 3rd in 1.45m.
TRAFFORD OPEN TRACK MEET
At this popular event, Elise Horner competed in the 200m and finished 3rd in her heat with a time of 2:23.03. 
Lucy Mills ran the 200m in heat 7 and was 1st in 27.97.