Halifax Harriers Ladies Win Again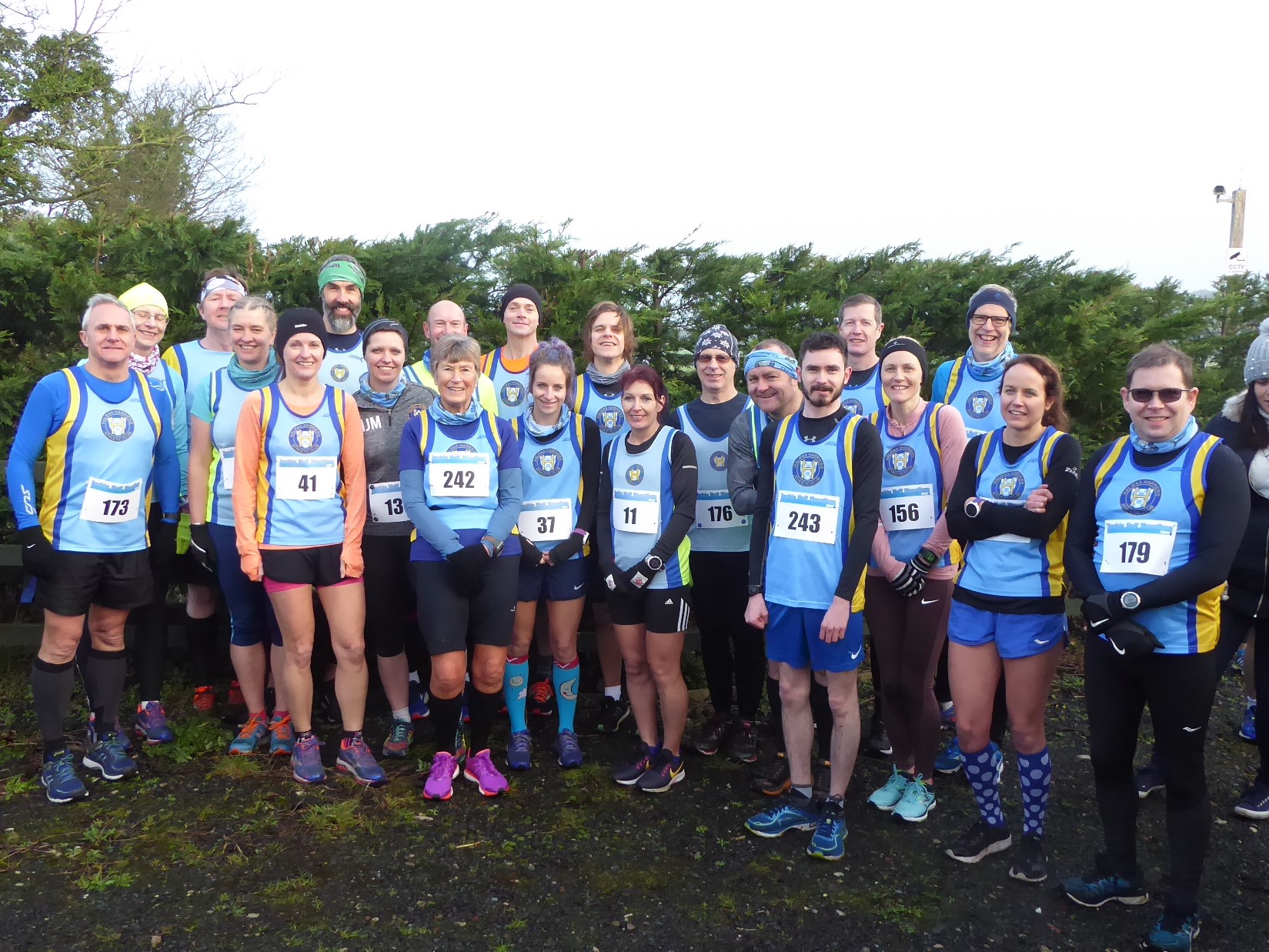 At the Inskip Half Marathon, April Caulfield was the ladies winner in a very respectable time of 1:27:53.  She led the ladies team to victory in the race with Rachael Beaumont 1:33:08 (PB) and Angela Clarke 1:40:29 making up the team.
Halifax Harriers had 22 runners at the race which started and finished at Blackpool Dog Showground, which is basically a field stuck out in the countryside.  The race itself was run on pleasant country lanes in excellent conditions for the time of year.  With the route being almost flat, good times were recorded with a number of PB's.
First to finish for the club was Niall Smith in a PB of 1:22:33, followed by Andrew Wiggins 1:24:09 and Will Stewart 1:24:59 (PB).
PB's were also set by Will Carver 1:29:32, Wayne Stevens 1:42:56, Erika Nightingale 1:45:41 (2nd F40), Deborah Kirkbride 1:58:24 and Kirsty Carver 2:15:29.
Other runners were – James O'Rourke 1:27:53, David Ingle 1:31:06 (2nd M55), Marc Rocheteau 1:39:52, Robert Hick 1:40:28, Hanni Maeer 1:49:33, Daniel Ryan 1:51:25, Sophie Baxter 1:52:11 (3rd F40), Martin Ellis 1:55:35, John Moore 1:57:06, David Parrington 2:04:11, Susan Hall 2:12:36 (1st F65).
April And Will In Zurich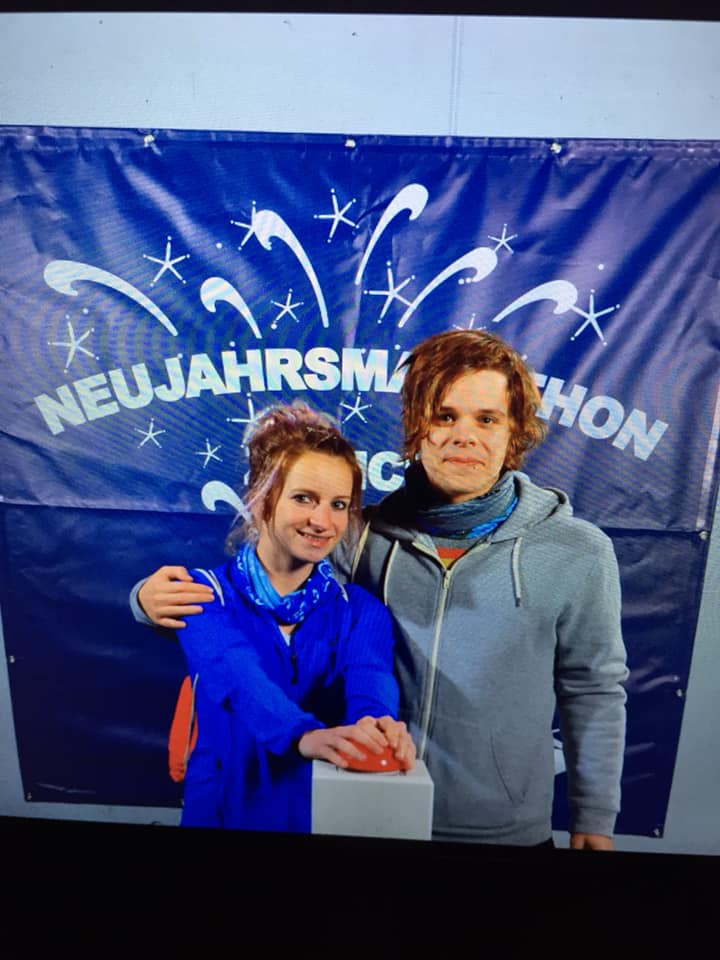 On 31st December, some people go to bed early because it's just another day. Some people sit in to watch the countdown on tv with family or go out and party with friends. April and Will wanted to do something completely different, so they welcomed the New Year on a start line. 
The Neujahrsmarathon in Zurich starts at 00:00:01 in the Schlieren sports hall, where runners must pass through after each lap. The route consists of a 6.55 mile trail loop along the river and back. The beauty of this is that runners can decide during the race if they want to drop down to a shorter distance. 
After being closer to zero all week, the temperature increased to 5 on the night to make it the perfect weather conditions for running. The first lap was full of excitement as the sky was lit up for an hour with fireworks. However, due to the time of the race, there were no spectators and the course got very lonely in the later stages - it became mind over matter. 
Will ran the Half marathon in 1:31:59 then provided the best support for April as she decided to run the full. She finished in 3:19:21, 4th lady and 1st in her age category.