Yorkshireman Off-road Full And Half Marathon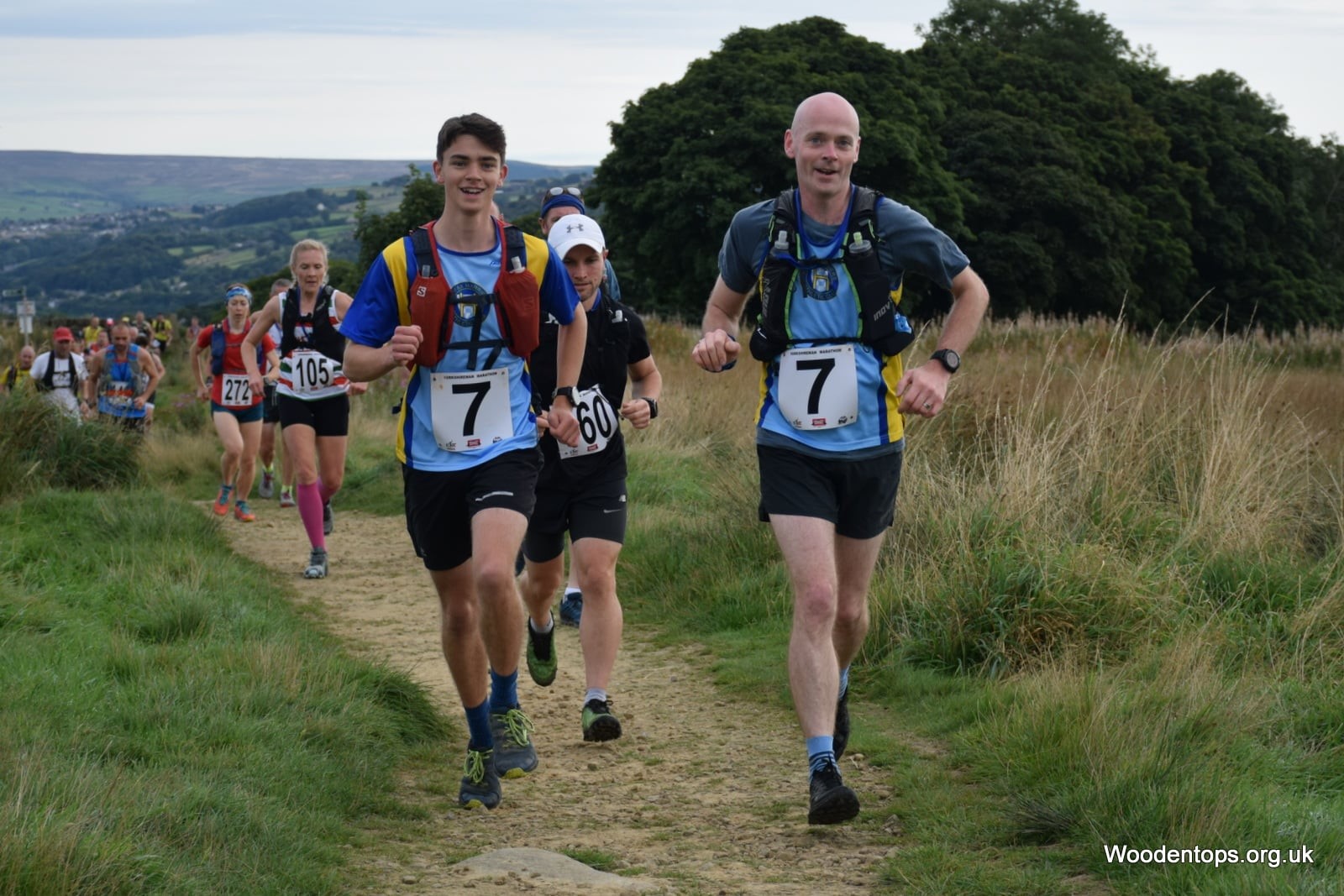 In the full marathon, Halifax Harriers father and son duo, Will and Fred Carver, had an excellent run to finish as second pair in the race in 4:21:46. 
In the half marathon, Josh Hall-Brown excelled in his first fell race to finish in second place with a time of 1:47:20.  Also running for Halifax Harriers in the half were Hazel Berrett, second F50 in 2:25:43, Sally Shacklock who finished in 2:44:12 and Jenny St Romaine in 3:25:18.arrH  
At the Great North Run, Stephen Rainbow finished in 1:28:08, with Chris Burrell 2:03:38 and Jasswinder Sandhu 2:18:53.
Halifax Harriers were well represented at the Vale of York half marathon, which is run on flat country roads near Wistow.  Niall Smith finished first for the club in 1:26:12 and the first lady back for Halifax Harriers was Erika Nightingale in a PB of 1:38:21. Stephen Fitz-Costa and Stefanie Dickinson set PB's of 1:39:40 and 1:47:11 respectively.
Other runners for the club were Jonny Lister 1:38:06, Paul Hopkinson 1:43:33, Marc Rocheteau 1:45:01, Samantha Layfield 1:58:45, David Parrington 2:02:15, John Moore 2:11:07 and Kirsty Carver 2:30:42.
April Caufield was first lady at the Shepley 10k in 45:14 and at the Tholthorpe 10k, Daniel Ryan finished in 57:05.