Sarah Leads Way At Tad 10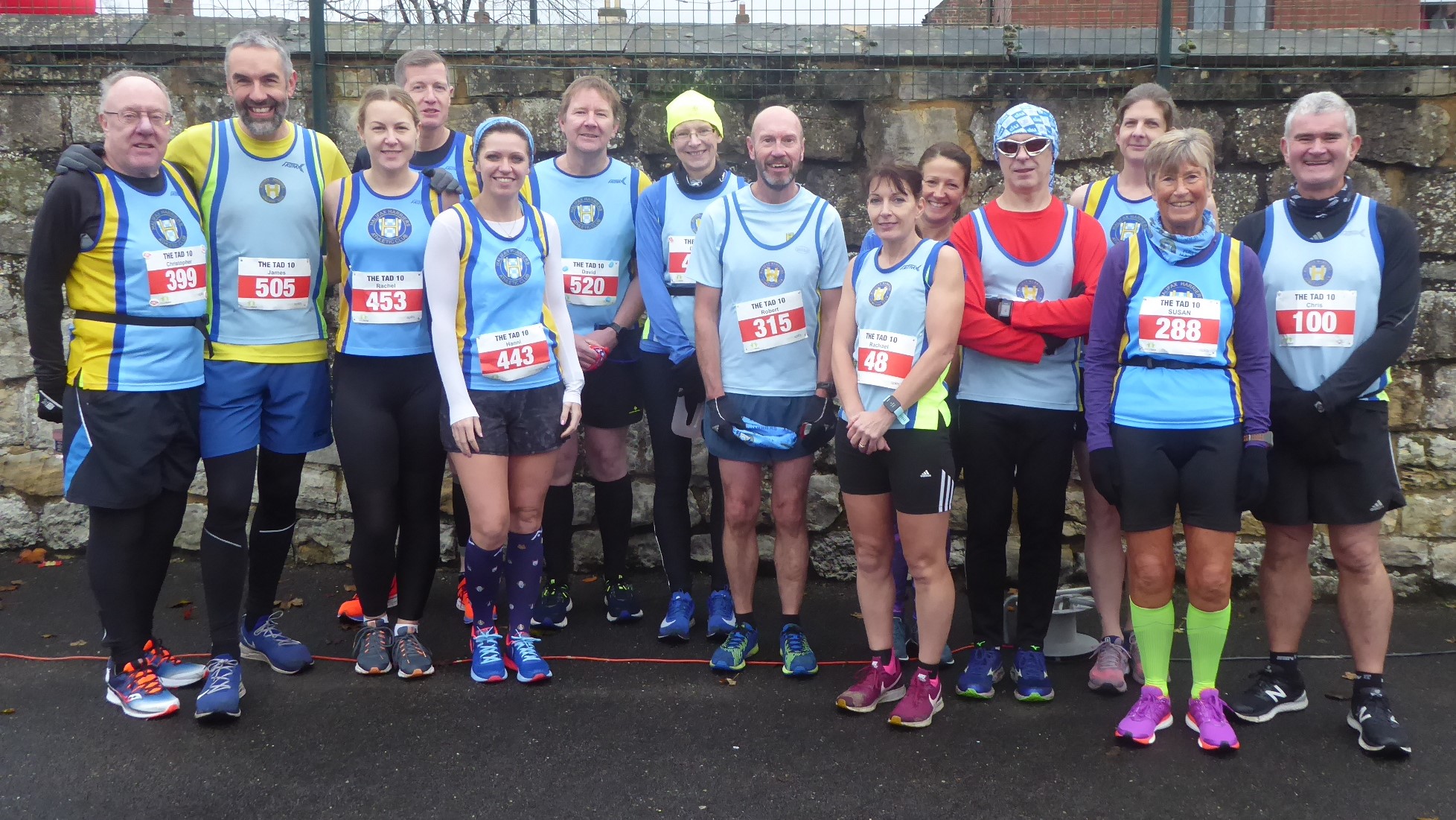 Halifax Harriers Sarah Cumber had an excellent run at the Tadcaster 10 mile race.  She was the first finisher for the club and fourth female finisher in the race in a time of 1:02:44.
The race starts from the race headquarters 'The Barn' in the centre of Tadcaster and comprises a small loop of 1.5 miles before the 600 runners headed out East towards Healaugh and Wighill.  The finish line is alongside the River Wharfe at the end of a long 2 mile flat road back into Tadcaster with a downhill section of 500m into the finish.
The first man back for Halifax Harriers was Andrew Wiggins 1:04:48.  Helen Ward was 3rd F35 in 1:09:49, Rachael Beaumont 2nd F50 in 1:12:29, Fiona Murphy set a new PB of 1:25:38 which was a F60 club record and Susan Hall was 1st F70 in a club record of 1:41:22.
Other runners for the club were James O'Rourke 1:07:42, Marc Rocheteau 1:10:59, Robert Hick 1:12:20, Erika Nightingale 1:17:04, Sharon Cousen 1:22:38, Rachel McCauley 1:25:24 (PB), Hanni Maeer 1:26:28, Deborah Kirkbride 1:28:05 (PB), David Parrington 1:30:46, Christopher Kirkbride 1:32:04, Christopher Burrell 1:32:35, Monica Gallagher 1:40:25 (PB).