Wharfedale Trail Half Marathon And Stocks Lane Stinger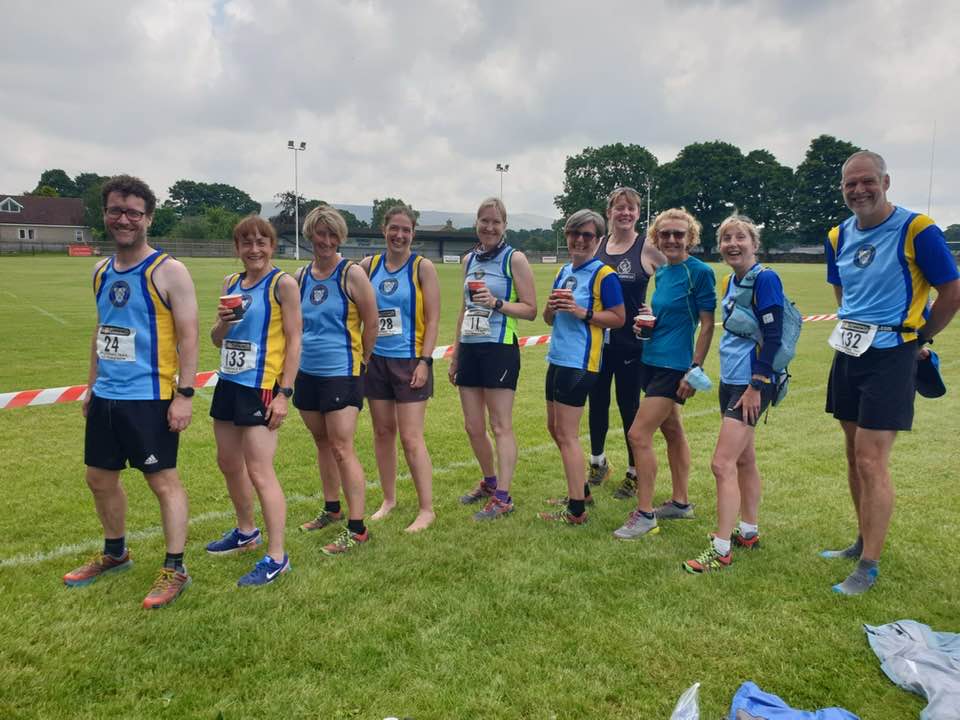 Ten Halifax Harriers competed in Saturday's Wharfedale Trail Half Marathon. The 13.2 mile race is on a tough but very scenic course in the Yorkshire Dales. There are a number of challenging climbs with the ascent totalling over 2,000'. There were some excellent performances by Harriers ladies. Hazel Berrett was first Harrier home and was second in her category (F55) in a fine time of 2:12:31. Jane Hobson followed and was third in the F50 category in 2:17:30, continuing her excellent recent off-road performances. Fiona Murphy was first F60 in 2:30:58. Other Harriers to run were Nigel Jamieson, Margaret Deacon, Andrea Ackroyd, Sally Shacklock, Martin Ellis, Sharon Cousen and Jenny St Romaine.
Four Harriers ran in the Stocks Lane Stinger on Sunday. The route  is approximately 6.5 miles long on mixed terrain and, as befits the race name, concludes with a gruelling 1.25 mile climb out of Luddenden up Stocks Lane to Mount Tabor, with an average gradient of 11% and a maximum of over 17%. A cooling light rain during the race was gratefully received by the competitors! Harriers ladies again excelled. Alice Vick was the second lady to finish in 11th position overall in 52:46. Rachel Beaumont picked up two prizes - 3rd lady and first female over 50 - with a time of 53:16. Completing the Harriers line-up, Margaret Deacon (64:47) and Martin Ellis (67:07) were both third in their age categories.