Benidorm Half Marathon And 10k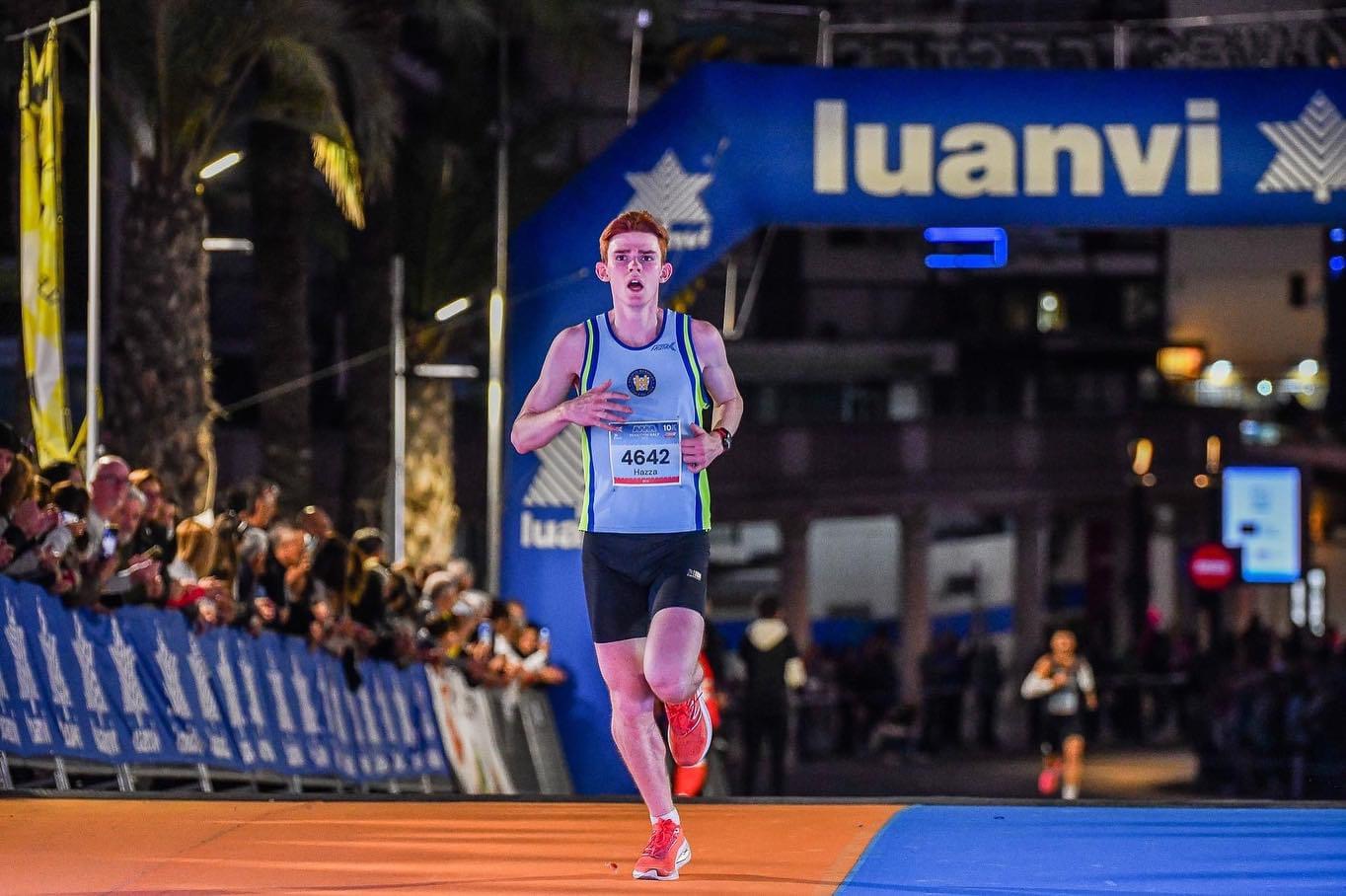 Will Shines in the Half
A warm sunny evening brought together 5000 competitors to the streets of Benidorm 
Both races set off at the same time on a tough undulating course  and traversed  through the iconic streets and holidaymaker strips of Benidorm with the last 2km packed full of cheering crowds to support runners  from all over Europe and as far as South America. There were so many British clubs represented with a Halifax Harrier heading the whole  field out for the first half mile.
Harry Johnson finished  5th overall in the 10K in 31.53 1st Junior U23.
Simon Johnson 104th  3rd V55 38.44
April Stewart  190th 42.25
Craig Empsall 228th V55 43.53
Mark Crabtree 341st  V65 46.37
The Half marathon followed a lonely route for  the 2nd half but Will Stewart conquered the tough course in 1hr 26.11 (113th) followed by Ryan Barker in 1hr 30.50 (218th).
Cross Challenge - Liverpool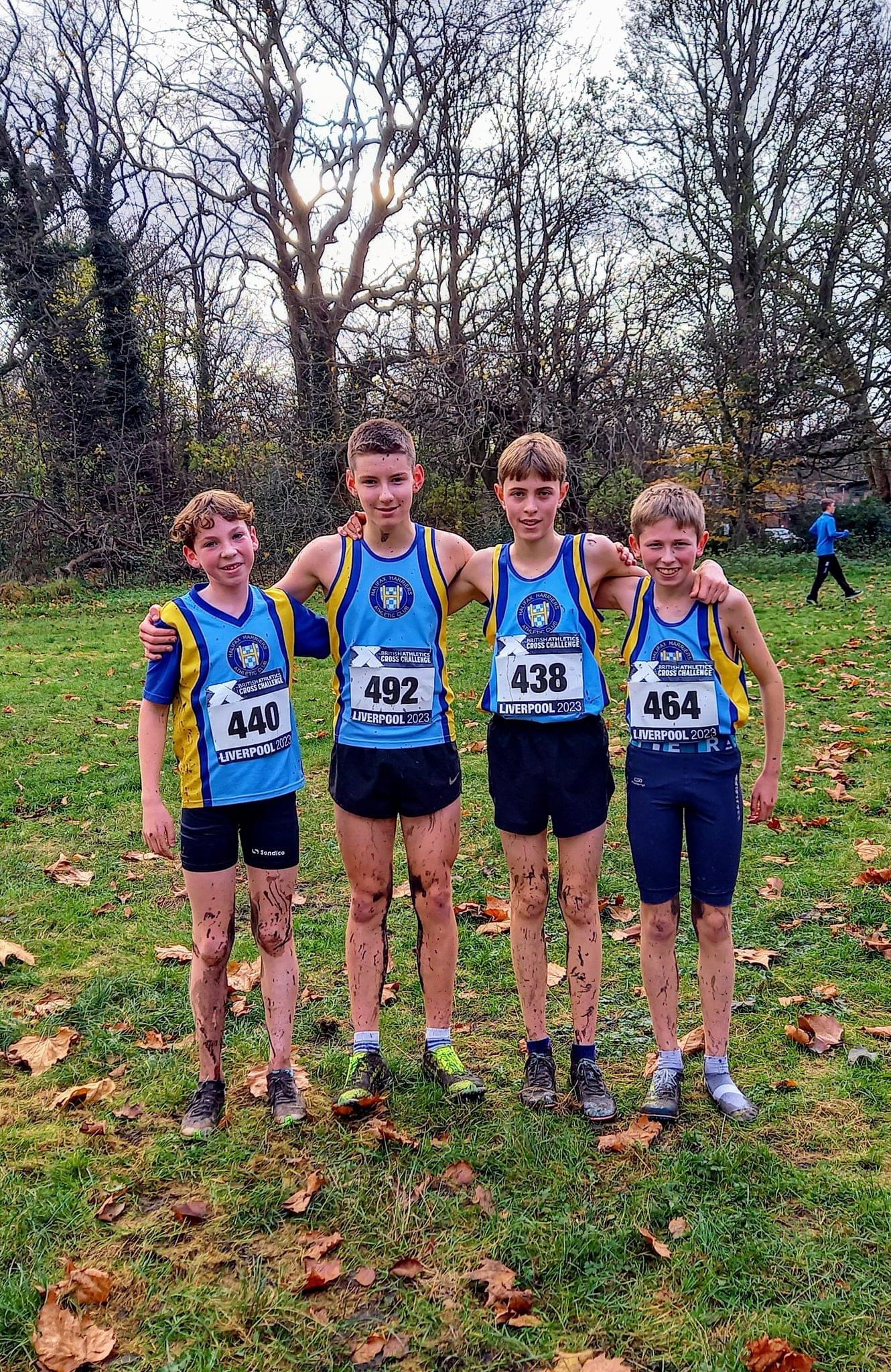 Six junior Harriers enthusiastically engaged in the Cross Challenge held at Sefton Park in Liverpool on Saturday. Against the backdrop of a chilly, crisp November day, our fabulous runners faced the challenge, navigating through smatterings of mud. The competition featured a remarkable calibre of runners, drawing athletes from across the UK. It provided a fantastic opportunity for our young runners to garner valuable experience by participating in a fiercely competitive race. Congratulations to everyone for a well-executed performance!
U15 girls - Kitty Harrison-Sargent
U15 boys - Eli Cattermole, Sam Keighley, Ben Slow, Beau Clark
U17 men - Will Cattermole
West Yorkshire Cross Country League - Race 3 - 18th November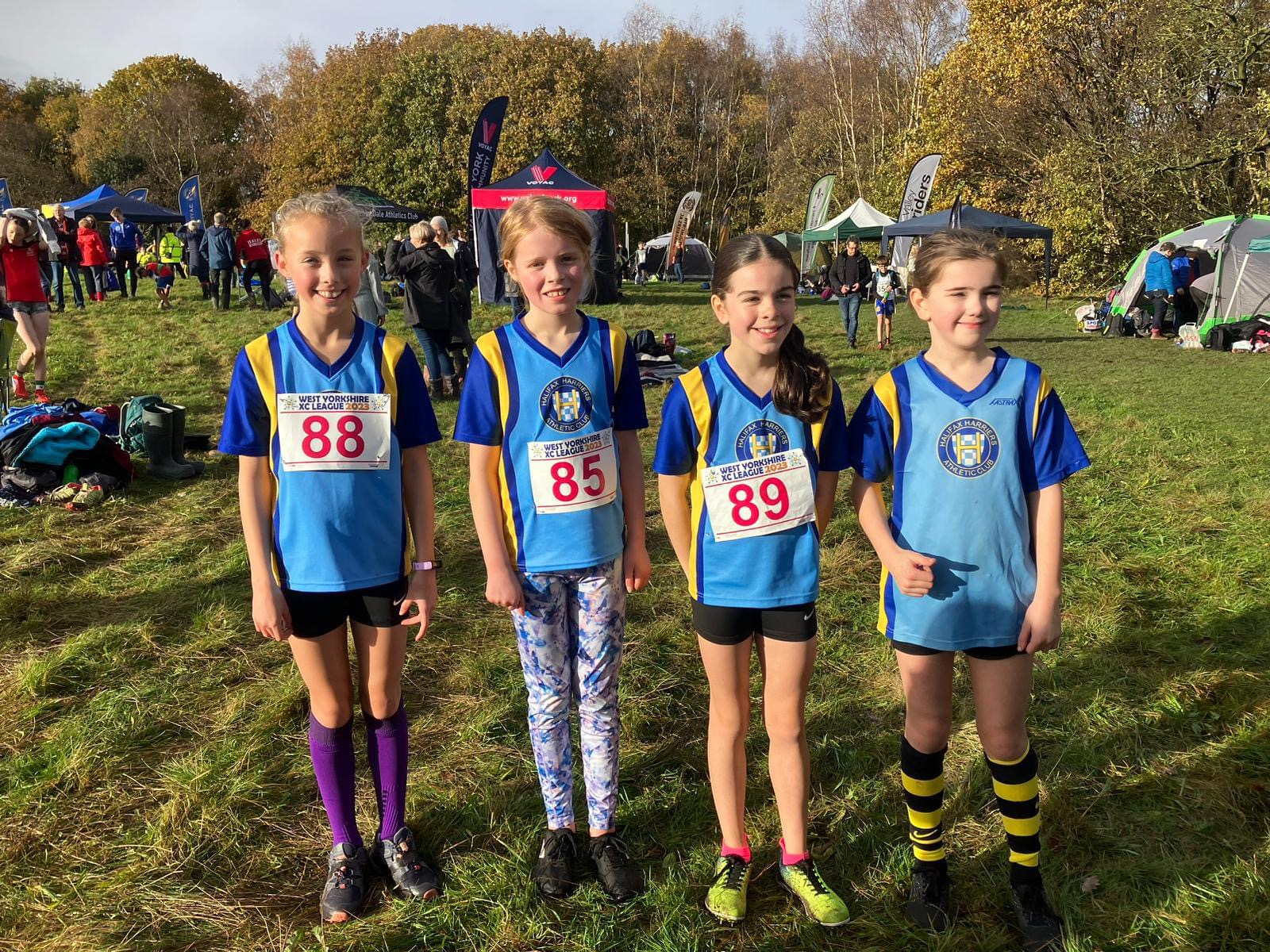 Last weekend saw the West Yorkshire Cross Country league return for race 3 at Middleton Park in Leeds. The rain held off, but mud remained and the wind surged across the fields. A special mention for the U11 girls who are currently 2nd place team overall and U15 boys who have already wrapped up the 1st place team prize! 
U11 boys - James Neil, James Sutcliffe
U11 girls (5th place team) - Beatrice Powell, Autumn Good, Orla Maden, Casey George
U13 girls - Alesha Atkinson, Lily Atkinson
U13 boys - Joey Thwaites, James Dix
U15 boys (1st place team) - Eli Cattermole (2nd), Sam Keighley, Ben Slow, Kai Sladden
U17 ladies (5th place team) - Nia Harrison-Sargent, Annie Thorp, Jayde Mcgregor
U17 men - Will Cattermole
Senior ladies - Katrina Oddy (1st F55), Bethan Davies
Senior men (6th place team) - Ben Crowther (1st M35), Lee Cattermole, Gareth Burrell, Andrew Greenwood, Niall Smith, Paul Bateman, Michael Gaughan, Ryan Barker, James O'Rourke, Ken Montgomery, Maksymilian Stytsun
Harry Johnson Wins Taddy 10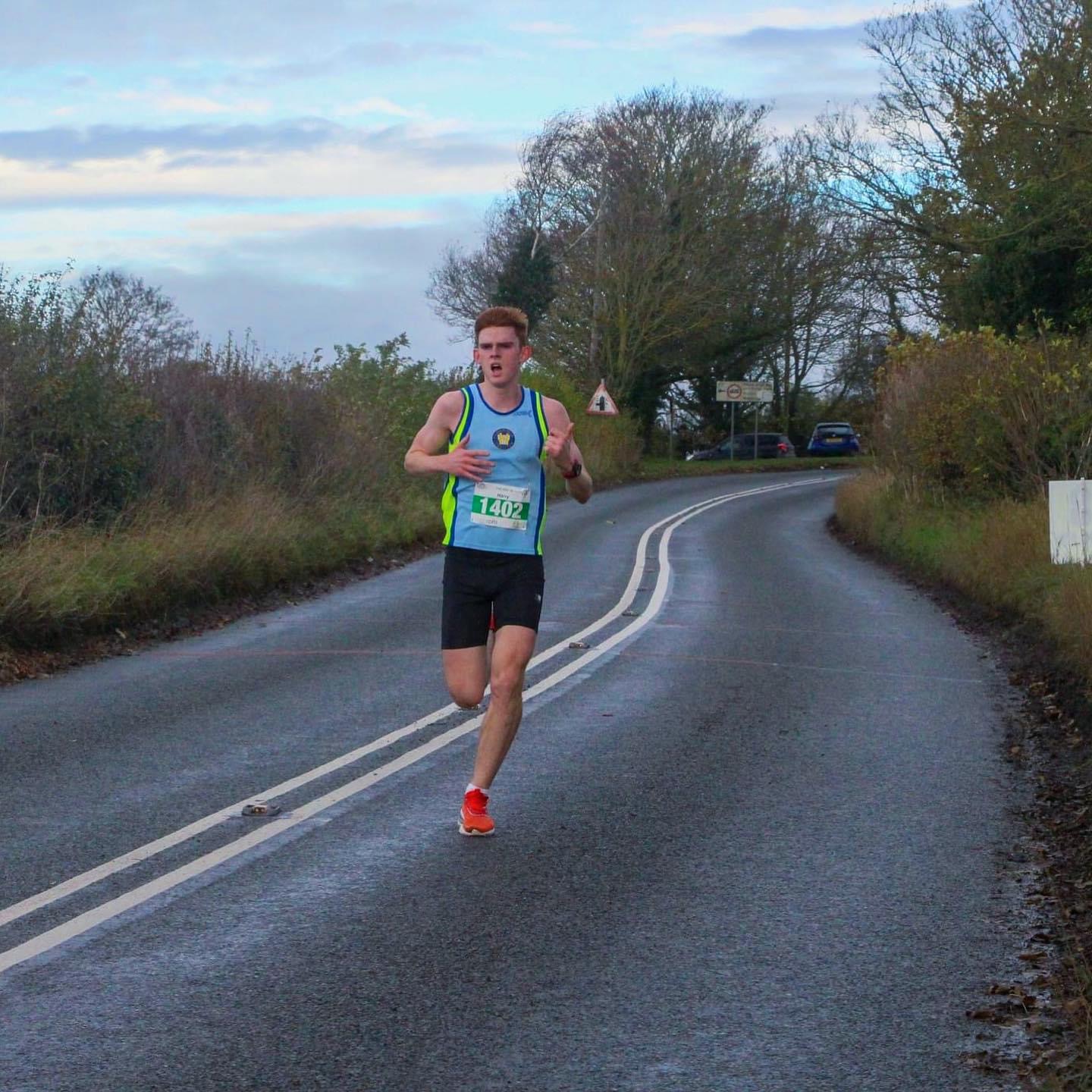 Many congratulations to Harry Johnson who won the popular Tadcaster 10 mile race on Sunday, setting a new personal best time of 53:19 and continuing his recent phenomenal form over all distances. There were nine other Harriers amongst the more than 800 finishers, competing on the closed road course around the town and along quiet country roads through surrounding villages. This was the latest event in the club's Race Championships.

Will Carver was next home in 1:04:53 followed by Simon Johnson in 1:05:14. Rachael Beaumont (1:14:23) won a closely fought battle with Joanne Arundale (1:14:28) to be the first female Harrier across the line. Other Harriers were David Ingle (1:15:57), Kirsty Carver (1:39:13), Martin Haigh (1:43:34), Deborah Kirkbride (1:46:38), Chris Kirkbride (1:50:15).

Two Harriers made the journey to north Wales to compete in the scenic Conwy half marathon on a wet Sunday morning. Marc Zeller finished in 141st place out of over 2,500 runners in 1:33:47 with Marc Rocheteau clocking 1:46:59.
Elsewhere, Stephen Rainbow competed in the Tatton Park half marathon in and around the beautiful grounds of the Cheshire stately home. Stephen finished an impressive 34th out of over 1,200 runners in a time of 1:20:52.

Last weekend three Harriers took part in a series of trail races around the Swinsty and Fewston reservoirs near Harrogate. Margaret Deacon (and her dog, Finn) was second in the Reservoir Dogs 6.6 mile race in 56:59. Andrea Ackroyd completed the half marathon in 2:10:03 and Jenny St Romaine clocked 1:09:49 in the 6.7 mile event.
Ryan Barker participated in the Saltergate Gallows Fell Race in the North York Moors, completing the 12.4 mile course with a total ascent of 1,640' in 1:54:24.

Josh Hall-Brown ran in the Gran Carrera del Mediterraneo half marathon in Alicante in Spain, finishing in 23rd place in 1:16:20.


 
National Cross Country Relays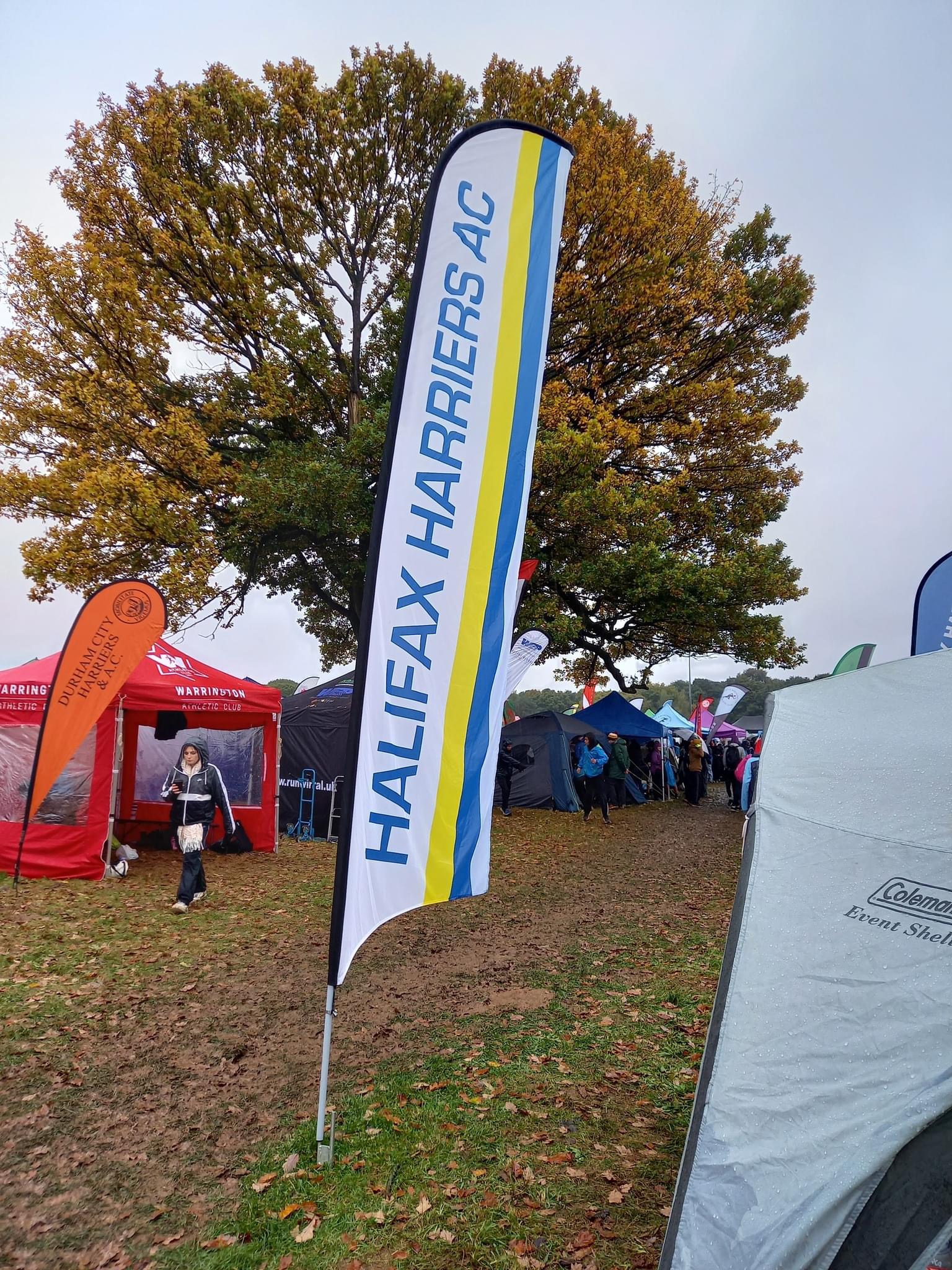 On a bleak day at Berry Hill Park in Mansfield, a selection of Harriers' athletes proudly represented their club at the National Cross Country Relays on Saturday. Mud, rain, and a bit more mud was the order of the day, and with determination they thrived in the conditions. With top athletes coming from all across the UK, the competition was fierce, and we salute the remarkable efforts of all our runners.
Our awesome juniors
Eli Cattermole, Ben Slow, Sam Keighley, Beau Clark, Oliver Powell, Tom Wright, Jacob Ewart, Faye Skilbeck, Abbie Brown, Jemima Jeffs
Our fantastic seniors
Verity Clements, Ellie Horrocks, Cara Bintcliffe, Josh Hall-Brown, Ben Crowther, Max Burgin, Harry Johnson
Fireworks In York On November 5th
Gunpowder Plot 10k
There were plenty of fireworks for Will and April Stewart at the Gunpowder Plot 10k on November 5th. Will went off like a rocket, finishing third in a field of 160 runners in 42:46. April was first female finisher, and sixth overall, in 44:35. The course consisted of two laps around the Knavesmire in York on a fast, flat course on a mix of path and grass.
Guy Fawkes 10 Miles
Continuing the Bonfire Night theme, Marc Rocheteau ran the Guy Fawkes 10 Mile race on Sunday. Marc completed this popular hilly road event at Ripley near Harrogate in 1:21:39.
Delamere Half Marathon
Also on Sunday, David Broadley ran the Delamere Forest half marathon. David completed this trail event, with panoramic views of the Cheshire countryside, in 2:20:34. 
 
Cop Hill Fell Race
Nigel Crossfield ran in Sunday's Cop Hill Fell Race, completing the two lap six mile course in 57:02. This is the only race that allows access to Meltham's iconic Cop Hill and is famous for its cake afterwards. Sounds perfect for next year's Fell League!
Shepherd's Skyline Fell Race
Seven Harriers took to the hills above Todmorden on a damp Saturday afternoon to compete in the Shepherd's Skyline Fell Race; the latest race in the club's Fell League. Conditions were very soft underfoot with plenty of mud and puddles but it stayed dry during the race. The 6.2 mile course climbs to Stoodley Pike from the Shepherd's Rest pub in Lumbutts. There is then a steep descent before another ascent followed by a technical, rocky descent to the finish.
Lee Cattermole was first home, finishing 47th in 61:18. Maksymillian Stytsun was next in 70:49. Andrea Ackroyd took maximum points in the women's section, clocking 78:14 and taking second place in the F50 category in her first fell race since the Calderdale Way Relay in May. Jane Hobson was third F50 in 80:41 with Stef Dickinson hot on her heels in 81:02. Martin Ellis (83:08) and Jenny St Romaine (114:05) completed the Harriers' line-up.
West Yorkshire Cross Country - Race 2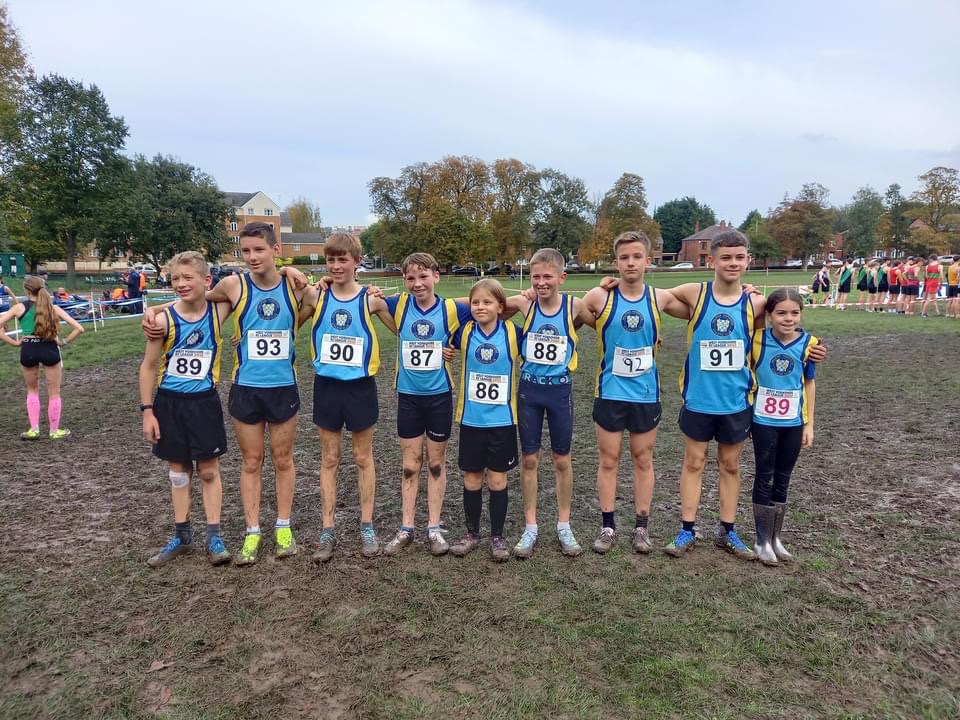 This weekend saw the West Yorkshire Cross Country league return for race 2 at Thornes Park in Wakefield. Well done to all of our fine athletes, they had a fun time navigating the autumnal mud!
U11 boys - James Sutcliffe
U11 girls - Beatrice Powell
U13 girls - Lily Atkinson & Alesha Atkinson
U13 boys - James Dix
U15 boys (1st place team) - Eli Cattermole (2nd), Ben Slow, Sam Keighley, Beau Clark, Kai Sladden, Oliver Powell & Thomas Wright
U17 ladies - Jayde Mcgregor & Annie Thorp
U17 men - Charlie Pickens & Will Cattermole
Senior ladies - Katrina Oddy, Bethan Davies & Emma Elmerhebi
Senior men (5th place team) - Harry Johnson (3rd), Ben Crowther, Gareth Burrell, Ken Montgomery, Lee Cattermole, Michael Gaughan, Paul Bateman, Andrew Greenwood, James O'Rourke, Maksymilian Stytsun