Great Results At The Leeds Fest!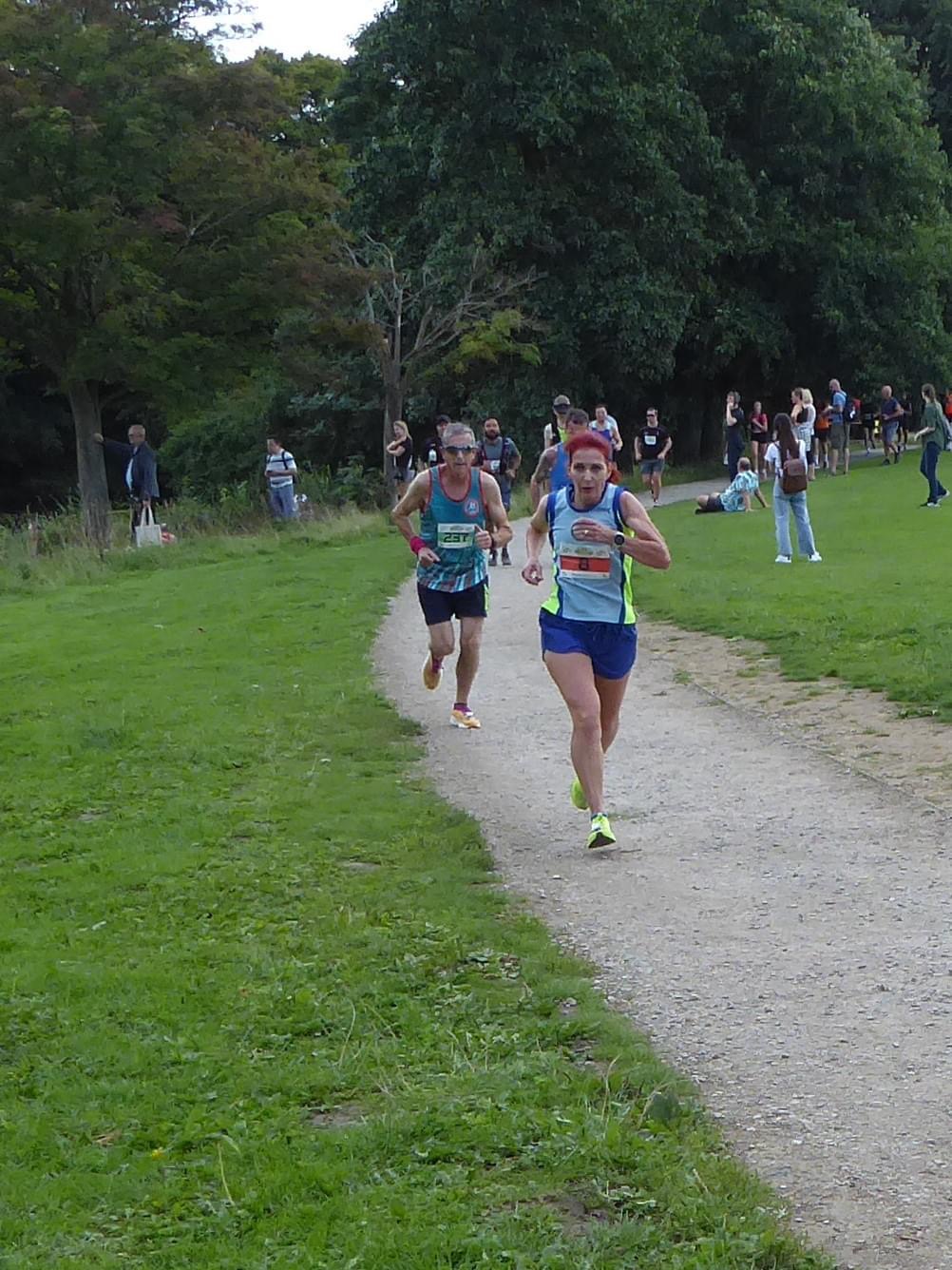 A dozen Harriers made the trip to Roundhay Park last Sunday to take part in the Leeds Running Festival. Nine participated in the 5k event; the latest counter in the club's Race Challenge. Nigel Rigg led the contingent home, finishing seventh overall in 22:23. Nigel was hotly pursued by Marc Rocheteau (22:42) and Rachael Beaumont (22:51) in eighth and ninth position repectively. Rachael was the first woman finisher overall. Next was Jack Melia, who set a new personal best (PB) time of 23:53. There were also age group victories for David Parrington (M50) in 26:43 and Susan Hall (F70) in 35:04. Other Harriers were; Paul Hopkinson (25:44), Steve Denniss (27:50) and Martin Haigh (30:06).
Laura Knowles and Clare Fountain both took part in the 10k, recording times of 46:18 and 75:41 respectively. Clare was making her 10k debut. It is so good to see our Couch to 5k graduates making progress. Well done, Clare! 
Aaron Bergin competed in the half marathon, clocking a PB of 1:26:23 and finishing in seventh place.
Photo of Rachael powering her way to victory in the 5k
Podium 5k - Barrowford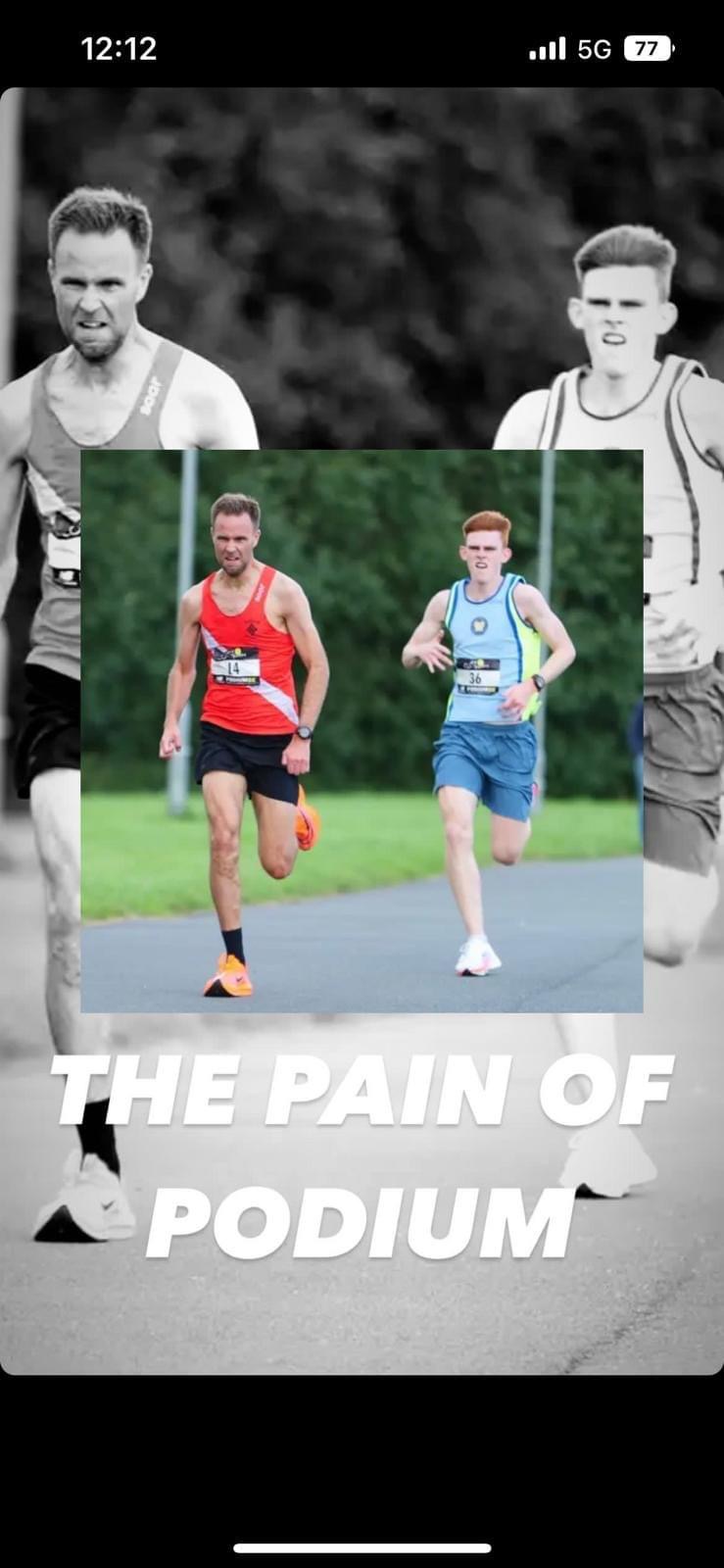 Podium 5k was a success for 4 Harriers last night with Harry Johnson 16th  'A race' 14.59 and Liam Parkin 'B race' 16.35 achieving PBs, Harry smashing 25 secs off his PB. 

Meanwhile Josh Hall-Brown 'A race' equalled his PB of 15.12 and a closely followed Alex Franklin U20  'A race' in 15.40, only 2 secs off his PB.
One runner from the previous race claimed that the wind took 28 seconds off his time, very specific, but having ran our way round the 4 and 3/4 laps, one could see some truth to it. Other than that almost ideal conditions with a very fast field to pull us along. Had runners not found someone to tuck behind, they would've found themselves in no man's land with only a strong breeze for company.
There was also a £1000 1 lap 1k Challenge which Josh sat in the hot seat for a few minutes, not on this occasion though, so close but no cigar.
Strong Performances At The Northern Athletics T&f Championships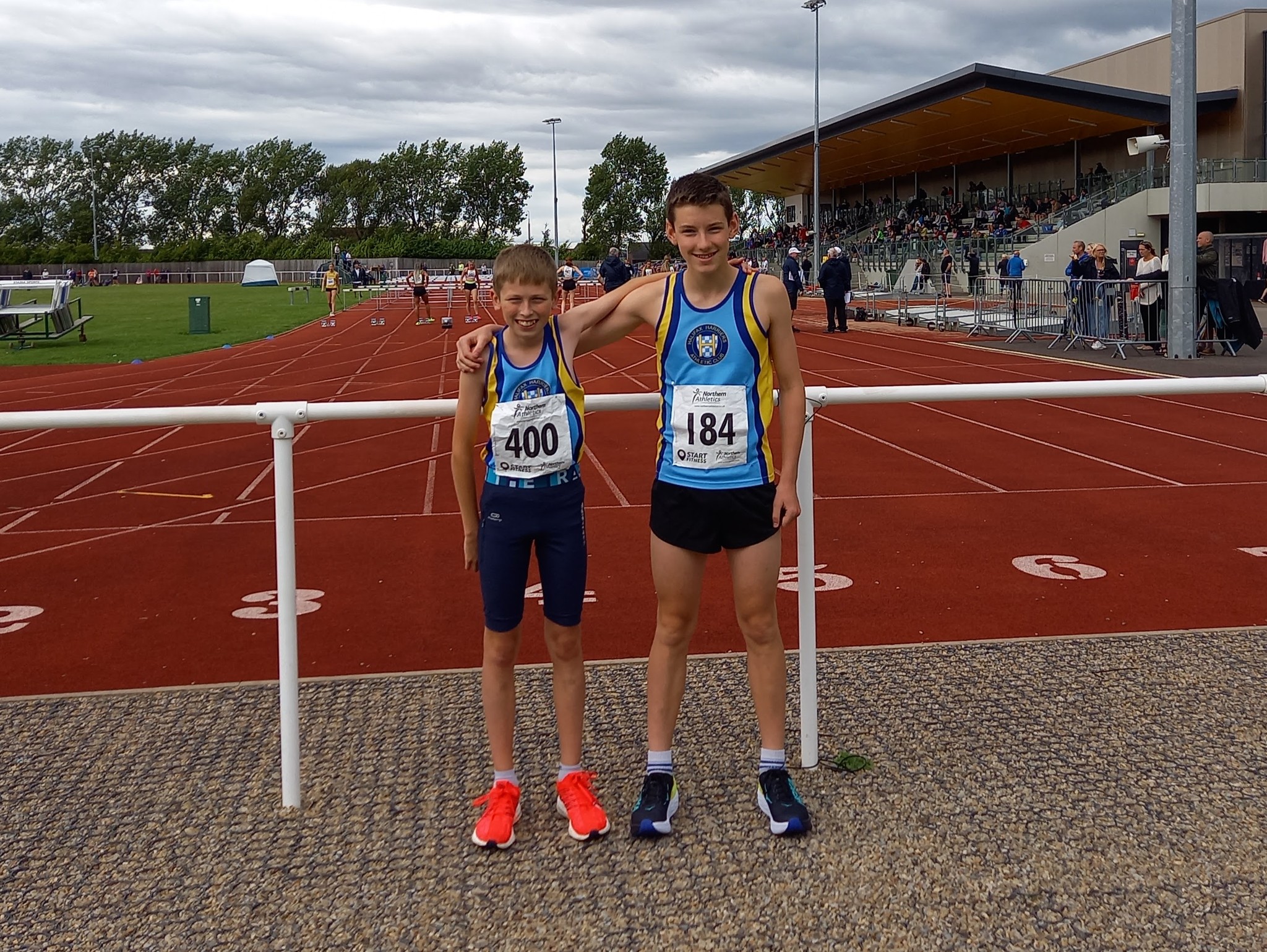 This weekend saw some strong performances from the Junior Harriers in the Northern Athletics Track and Field Championships. Kitty Harrison-Sargent finished in a fine 4th place in the U15 Girls 800m race, with Nia Harrison-Sargent also finishing in a good 4th place in the U17 Womens 800m race. Ben Slow finished in a solid 4th place in the U15 Boys 800m, narrowly missing out on 3rd place in a close finish. Ben Slow and Sam Keighley bravely entered the higher age category U17 Mens 3000m race, and of the U15 entrants in the race they finished 2nd and 3rd respectively with Ben setting a new PB of 10:01.53, but not quite managing to top Sam's great club record of 9:57.16