Myerscough 10
Stephen Rainbow led home the eight-strong contingent of Halifax Harriers that made the journey to Lancashire on a very cold Sunday morning for the Myerscough 10; the latest event in the club's Race Challenge. Stephen completed the fast, flat 10 mile course in 1:02:04, taking 16th place overall and finishing third in the M45 category.
James O'Rourke was next in 1:06:59 followed by Rachael Beaumont who won the F50 category in 1:13:20. There were also age group successes for Rob Hick (1st M65 in 1:19:22), Martin Haigh (2nd M70 in 1:41:32) and David Ingle (3rd M60 in 1:14:35). Other Harriers were Marc Rocheteau (1:17:25) and Rachel Standish (1:21:30).
Benidorm Half Marathon And 10k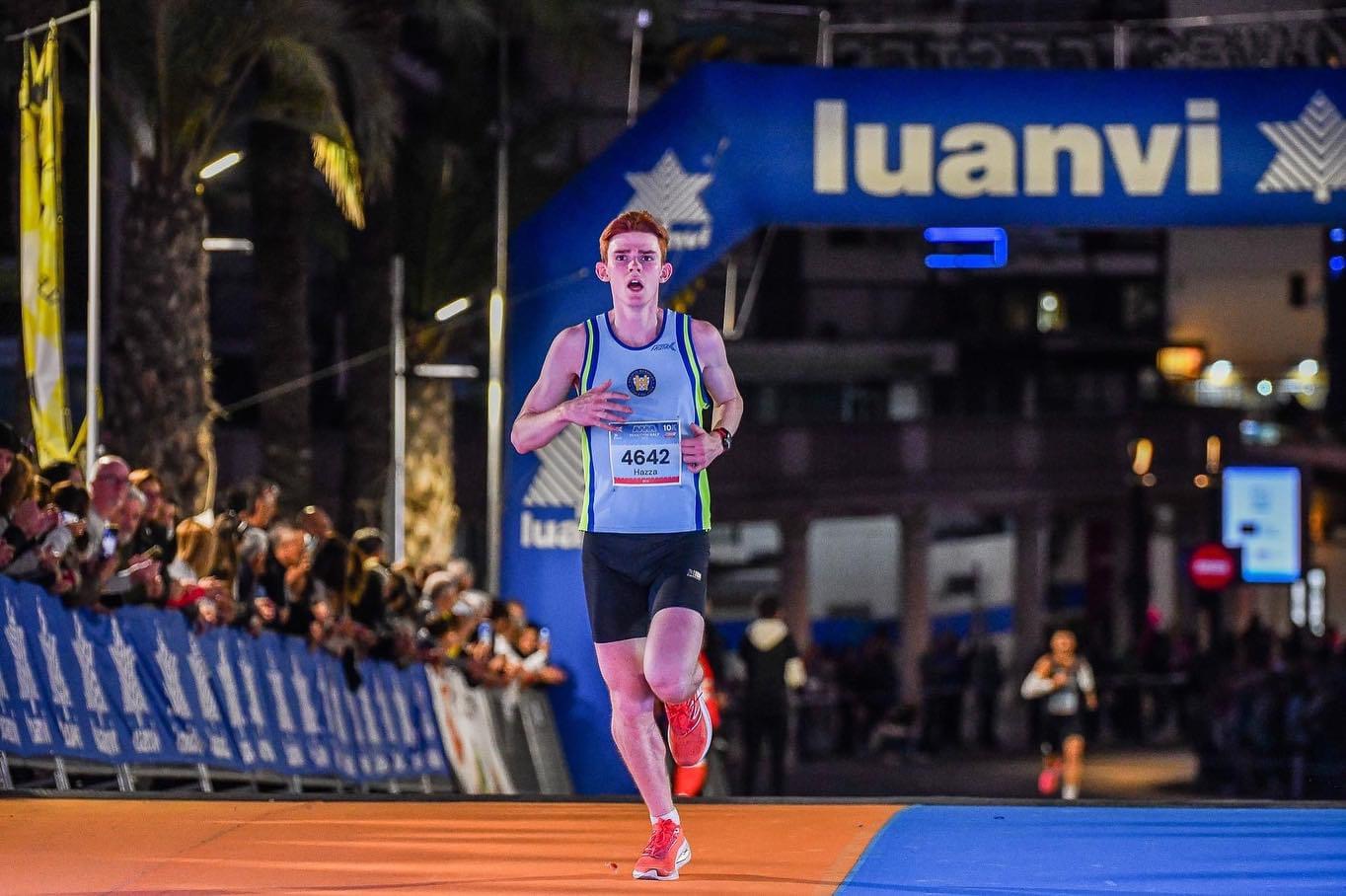 Will Shines in the Half
A warm sunny evening brought together 5000 competitors to the streets of Benidorm 
Both races set off at the same time on a tough undulating course  and traversed  through the iconic streets and holidaymaker strips of Benidorm with the last 2km packed full of cheering crowds to support runners  from all over Europe and as far as South America. There were so many British clubs represented with a Halifax Harrier heading the whole  field out for the first half mile.
Harry Johnson finished  5th overall in the 10K in 31.53 1st Junior U23.
Simon Johnson 104th  3rd V55 38.44
April Stewart  190th 42.25
Craig Empsall 228th V55 43.53
Mark Crabtree 341st  V65 46.37
The Half marathon followed a lonely route for  the 2nd half but Will Stewart conquered the tough course in 1hr 26.11 (113th) followed by Ryan Barker in 1hr 30.50 (218th).
Cross Challenge - Liverpool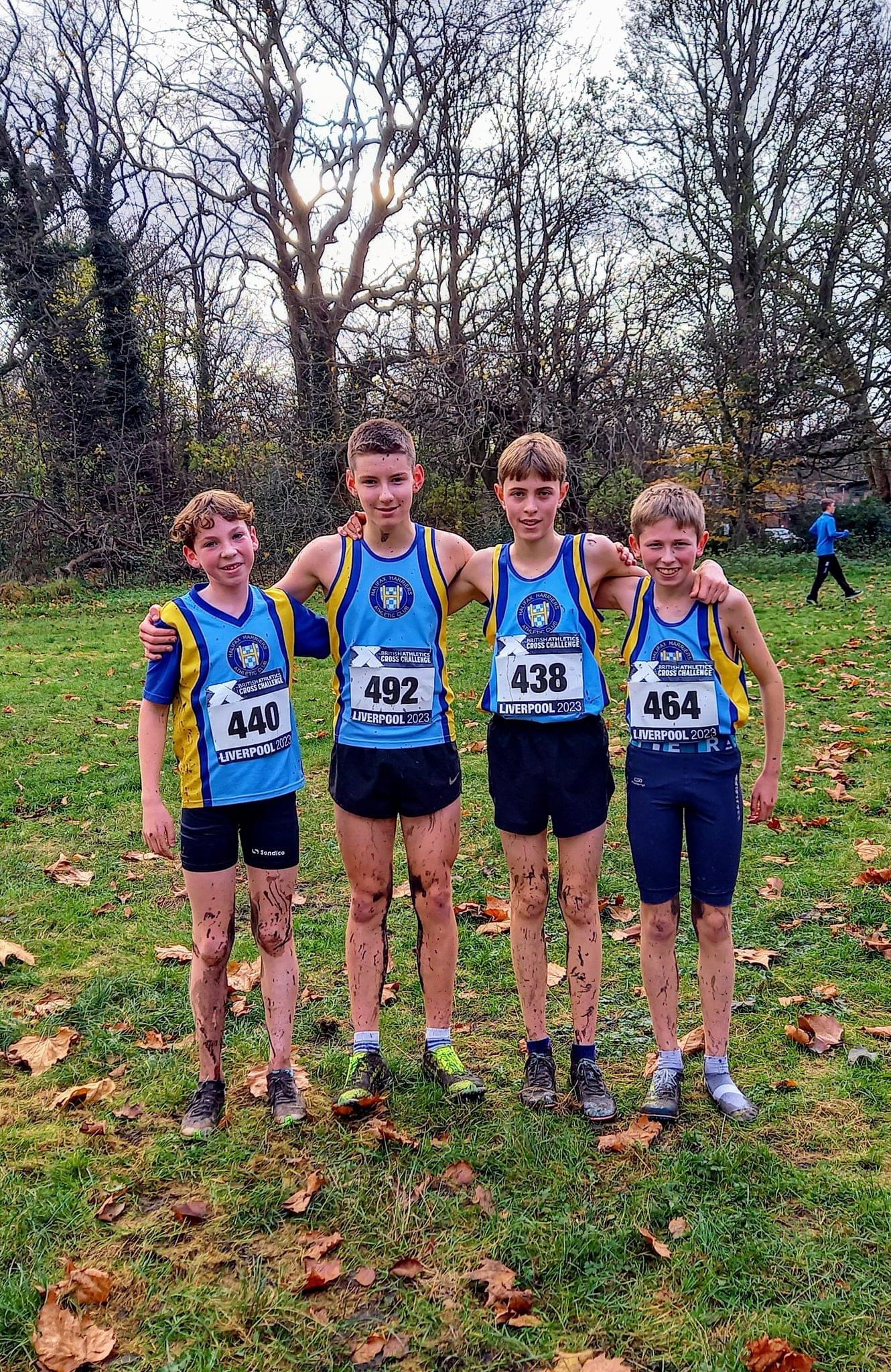 Six junior Harriers enthusiastically engaged in the Cross Challenge held at Sefton Park in Liverpool on Saturday. Against the backdrop of a chilly, crisp November day, our fabulous runners faced the challenge, navigating through smatterings of mud. The competition featured a remarkable calibre of runners, drawing athletes from across the UK. It provided a fantastic opportunity for our young runners to garner valuable experience by participating in a fiercely competitive race. Congratulations to everyone for a well-executed performance!
U15 girls - Kitty Harrison-Sargent
U15 boys - Eli Cattermole, Sam Keighley, Ben Slow, Beau Clark
U17 men - Will Cattermole