West Yorkshire Track And Field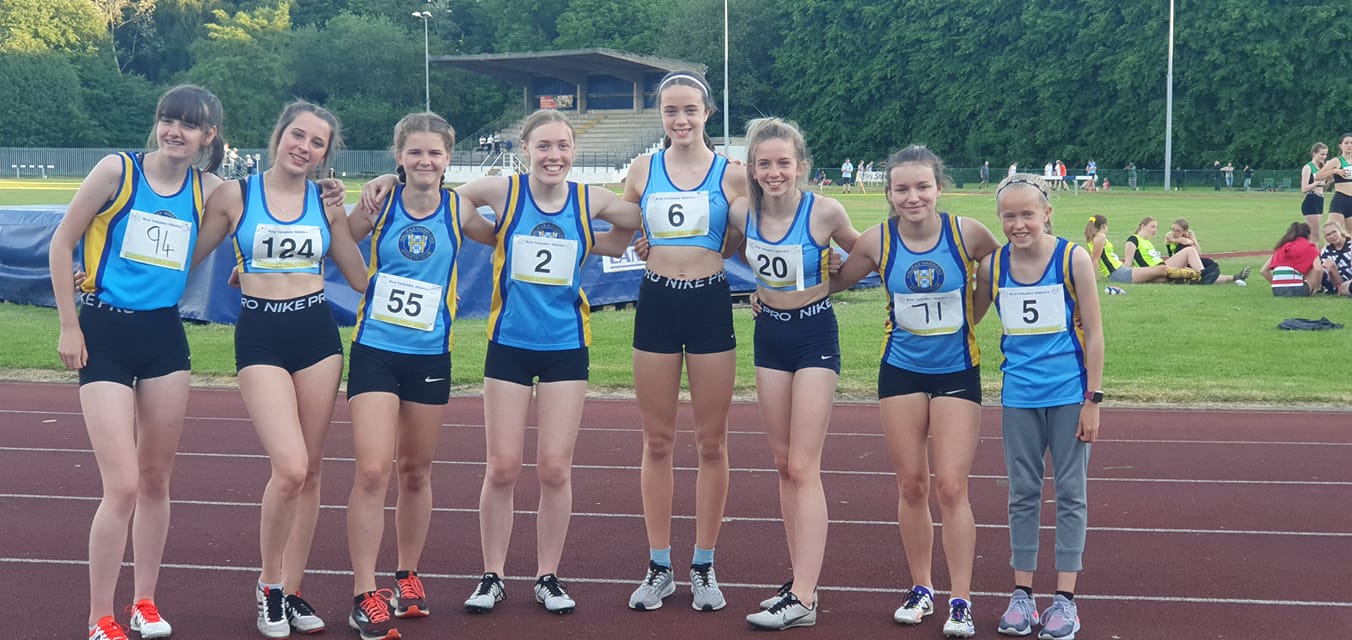 It was another fantastic night of great performances by the young stars of Halifax Harriers at Cleckheaton. Molly Firth continued her dominance of the U17 Girls division with another winning 800m and a 200m PB of 26.1, closely followed by Elise Horner with a new PB of 27.41. Jayde McGregor overcame tired legs from her effort in the English Fell Championships and scored a massive PB in the GU15 800m, winning her heat in 2.24.17. Maisie Brown is getting back to her best level with a 28.68 GU15 200m. Nia Harrison Sargent clocked a 200m PB of 27.3. Poppy Jowett won the GU11 75m and Kitty Harrison-Sargent narrowly missed out on a PB in the 80m, finishing 4th. Maisie Gilligan got herself a new PB in th GU17 200m of 29.17, Paige Hardcastle clocking 29.1. Louise Royston won the Senior Women's 200m in 26.81 and, as usual, Claire Ryan turned up and put in a good points winning performance (as a F vet 40).
Sam Keighley won the U13 800m with a (big) new PB of 2.29.24. He was ably supported by Ben Slow and Beau Clark who both worked hard to set benchmark times for themselves. Ben then won the high jump with a leap of 1.25m. In the U13 Boys Albert Jones scored well, finishing 4th in the 600m and 3rd in the Long jump. Euan Logue, Alfie Brook and Elliot Clark all worked hard for points in the U15 division, with Euan posting a huge 800m PB of 2.23.8. and Elliott leaping to second in the Long Jump with 4.5 m. Eesa Idrees represented well in the U17s, winning the discus and coming 3rd in the 200m. And in the U20 division, Ben Combes ran a decent 200m, finishing 2nd in 24.93. All in all, a superb effort from all our athletes. Thank you for your efforts and well done.