Mytholmroyd Fell Race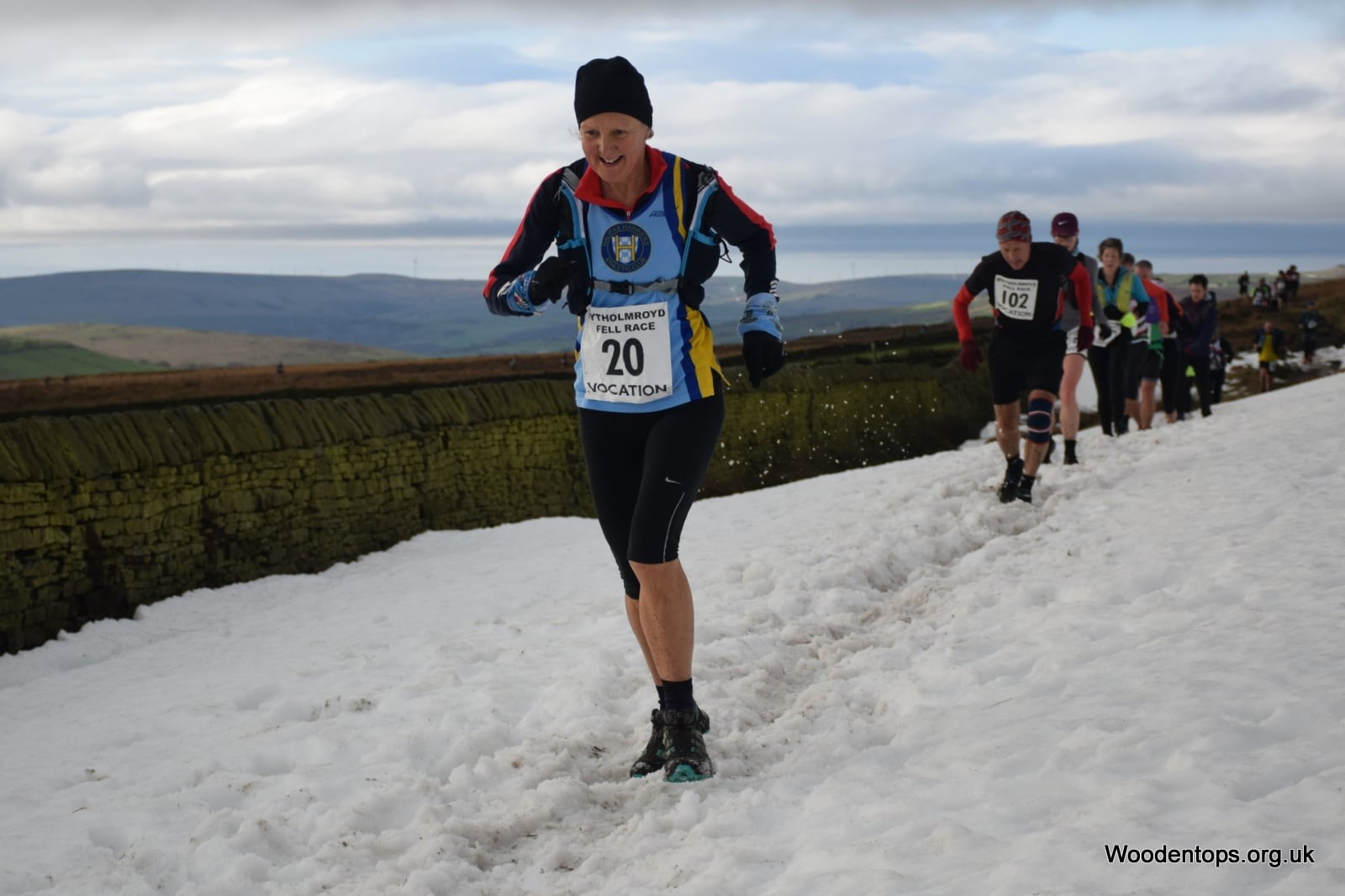 Three Halifax Harriers were amongst the 171 finishers at this year's Mytholmroyd Fell Race, which is part of the club's Fell League. The six mile course includes over 1,600' of ascent with two steep climbs onto Midgley Moor. The weather was cold but dry. Conditions underfoot were very muddy in places and included some patches of snow. Will Carver was the first Harrier home in 42nd place overall in a time of 1:03:57. Hazel Berrett was First F60 in 1:22:43. Martin Ellis finished in 1:30:23. Race sponsors, Vocation Brewery, provided very welcome refreshments at the end for all runners!
Erawan Leads The Way At Myerscough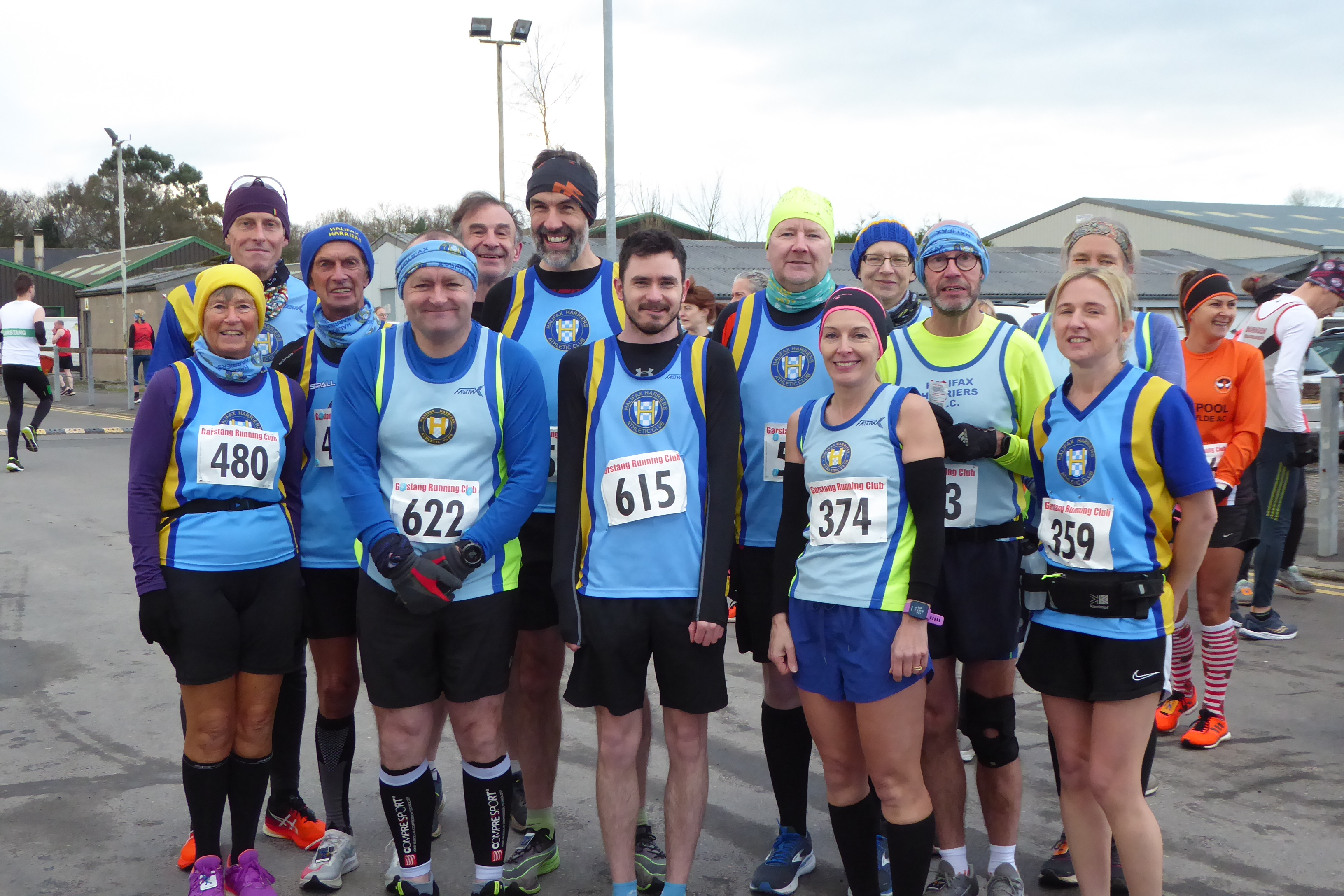 Erawan Wanithanont was first finisher for Halifax Harriers at the Myerscough 10 mile race at Bilsborrow near Garstang.  He finished in 18th position in a PB of 63:14 and 1st M40.  Joanne Arundale was third lady and first F35 in 69:53.
The race starts with a mile loop round the grounds of Myerscough College and then it is out on mainly quiet country roads to Inskip before returning the same way.  The conditions for the runners were reasonable to say the time of year, with a mixture of sun and cloud and temperatures in the range of 4 to 7 degrees.
The results for Halifax Harriers runners were Niall Smith 63:39, James O'Rourke 65:02, David Ingle 72:04, Rachael Beaumont 73:19 (1st F50), Robert Hick 74:59 (3rd M65), Paul Hopkinson 78:21, Stefanie Dickinson 78:42 (3rd F45), Wayne Stevens 80:22, David Parrington 89:39, John Moore 90:50, Deborah Kirkbride 1:40:00, Kirsty Carver 1:45:28, Susan Hall 1:50:01 (1st F70).
Hall-brown Wins At Leeds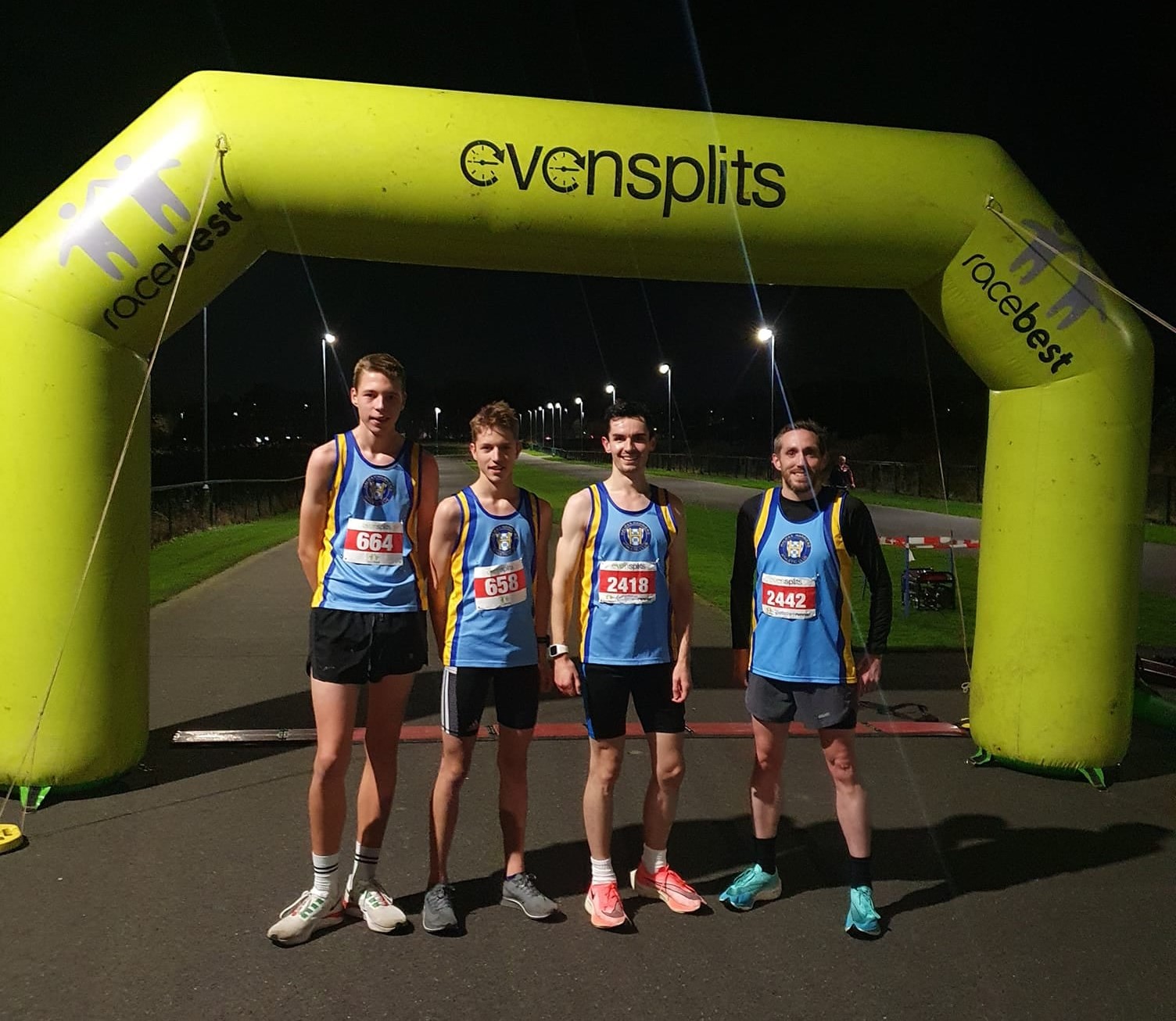 Josh Hall-Brown of Halifax Harriers was the race winner at the Even Splits 5k held at the Brownlee Centre, Leeds.  He, along with the next three runners for the Club, all set PB's.  Hall-Brown ran 15:37, Alex Franklin (6th) 16:39, Thomas Needham (9th) 17:12 and Ned Hughes (12th) 17:22.  John Moore finished in 28:18.
Four members of Halifax Harriers travelled to Spain for the Benidorm 10k and half marathon.  Simon Johnson was first back in the 10k in 37:48, Craig Empsall ran 43:33 and Mark Crabtree 50:02.  In the half marathon, Ryan Barker finished in 1:27:12.
Sarah Cumber of Halifax Harriers was 2nd F50 at the Hatfield 5 mile race finishing in 31:48 and setting a new club record for that age group.