Sarah Wins In Halifax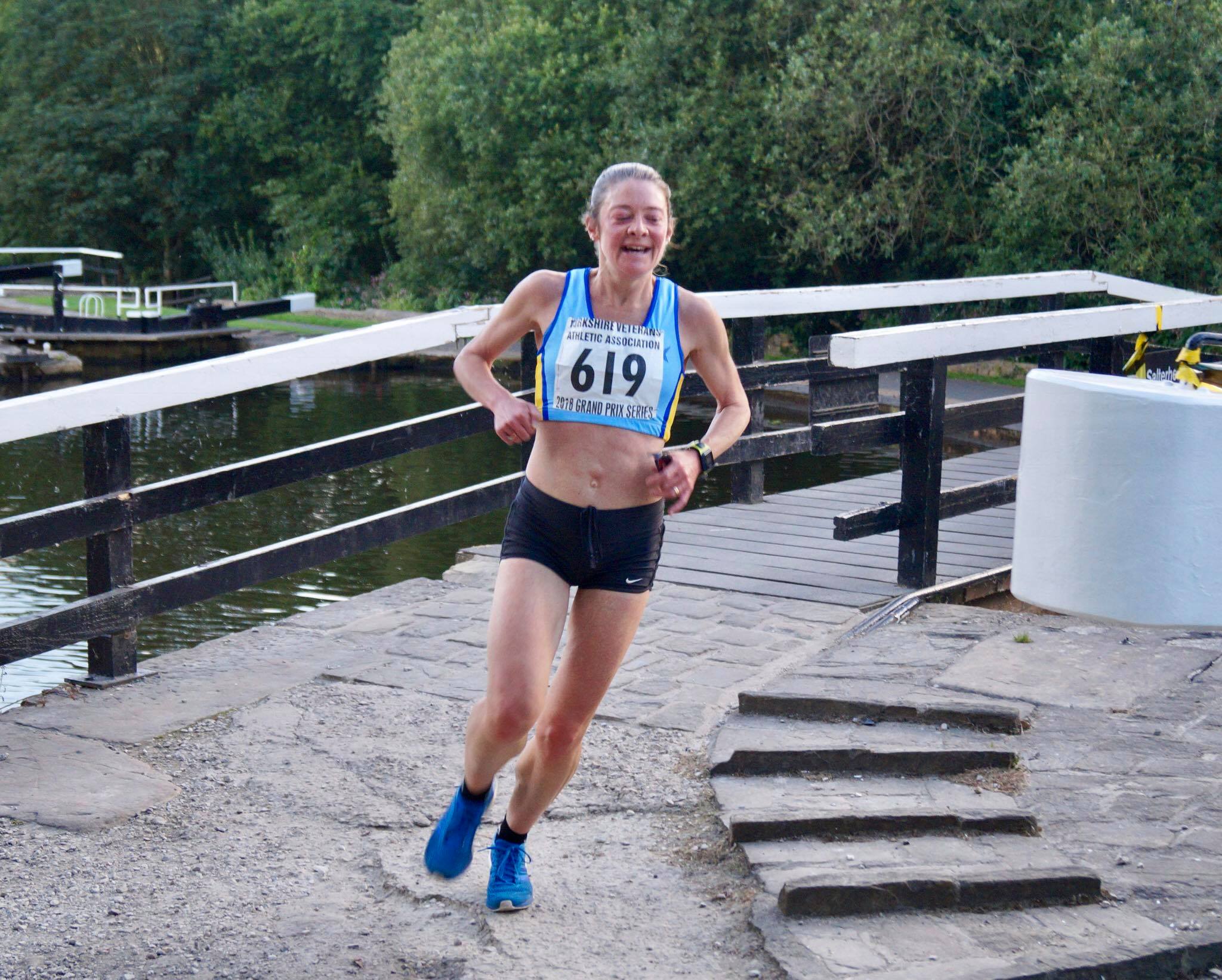 Halifax Harriers hosted the 7th race in the Yorkshire Vets Grand Prix from Spring Hall Athletics Track. 
The 6 mile race starts from the top of the Hebble Trail just below the Athletics Track and takes runners down the trail to Salterhebble canal basin.  It then follows the canal almost to Sowerby Bridge before returning by riverside paths.
The race attracted 236 runners and was won by Will Kerr of Saltaire Striders in 32:56.  Halifax Harriers had the ladies winner in Sarah Cumber 37:23, just over a minute in front of Stainland Lions runner Margaret Beever.
Halifax Harriers men were led home by Michael King 36:33 (11th).  Paul Berry showed good form to finish in 38:25 a few seconds in front of James O'Rourke 38:38.
Other runners for the club were:- David Ingle 39:18, Mark Crabtree 40:46 (1st M60), Geoff Cumber 43:33 (2nd M70).
West Yorkshire Track And Field 2018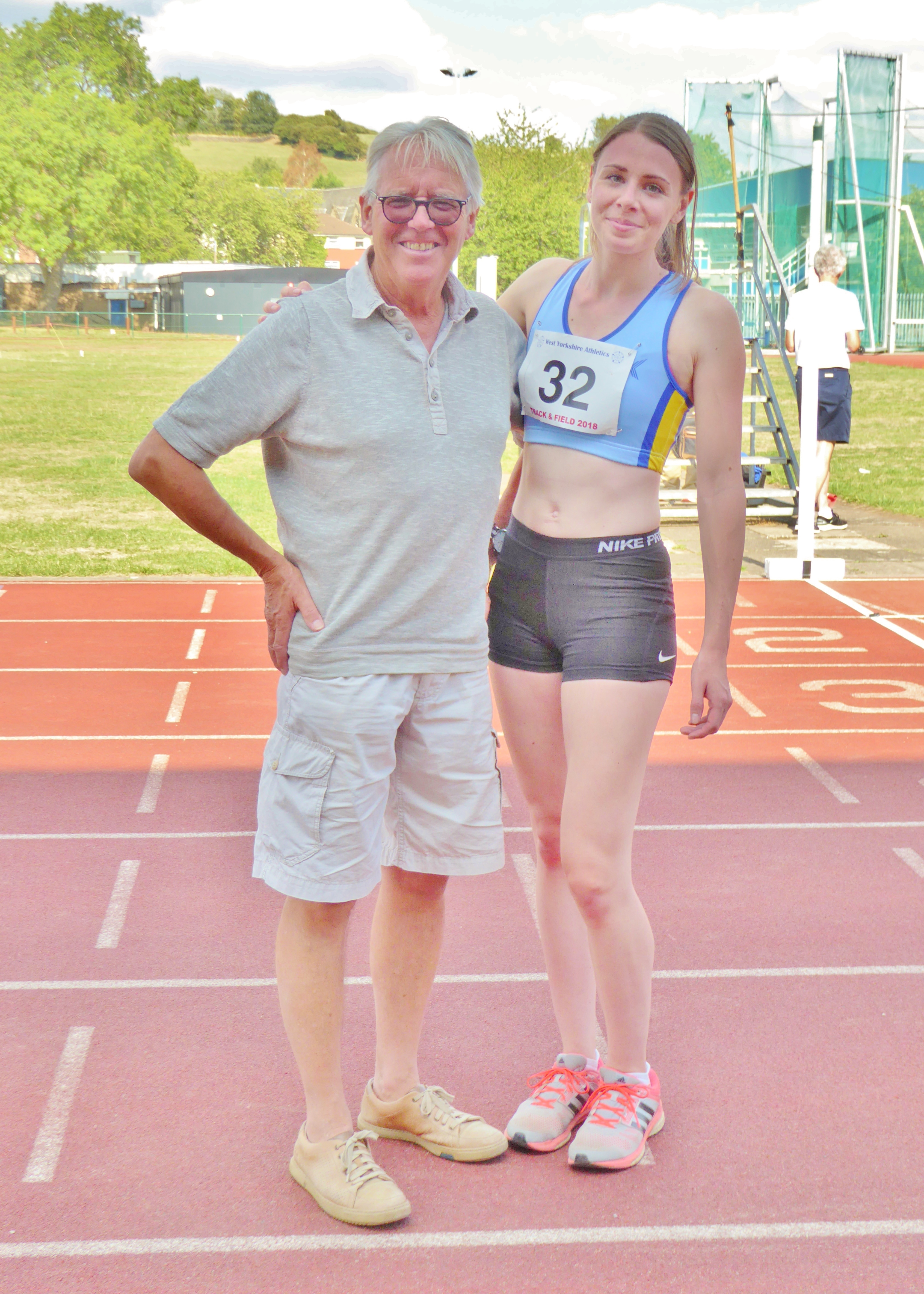 Cleckheaton was the venue for the final match of the West Yorkshire Track and Field League for 2018.
Halifax Harriers senior woman Lorna Gill became champion after another successful day with 1st places in the 100m, 400m and high jump.  She also recorded PB's in the javelin and hammer.  Claire Ryan, despite illness, came 2nd in the javelin, 3rd in the high jump and 4th in the 100m and achieved 5th place in the league.
Harry Mallinson, U/23 man, a winner of the league for the previous two years, missed out on the overall winning of the league by only one point.  This was despite winning the 100m, 400m and 800m on the day.  Unlucky with an injury mid-season put paid to him winning the league.  Mallinson has been consistently successful over many years and would like to dedicate much of his success to his grandma.
The league is made up of 6 fixtures with many events taking place.  Halifax Harriers had many competitors well placed in most age groups.
U/17 Boys - George Gillgrass 1st, Joe MacDonald 6th.
U/17 Girls – Lily MacDonald 4th.
U/15 Boys – Ethan Clarke 4th.
U/15 Girls – Isabelle Bloem 7th.
U/13 Boys – Kai Daley 2nd.
U/13 Girls - Elise Horner 1st.
U/11 Boys – Harrison Goldthorpe 1st, Owen Helliwell 3rd, Leo Riches 5th.
U/11 Girls – Nia Harrison-Sargent 1st.
Ian Stansfield Cowm 5k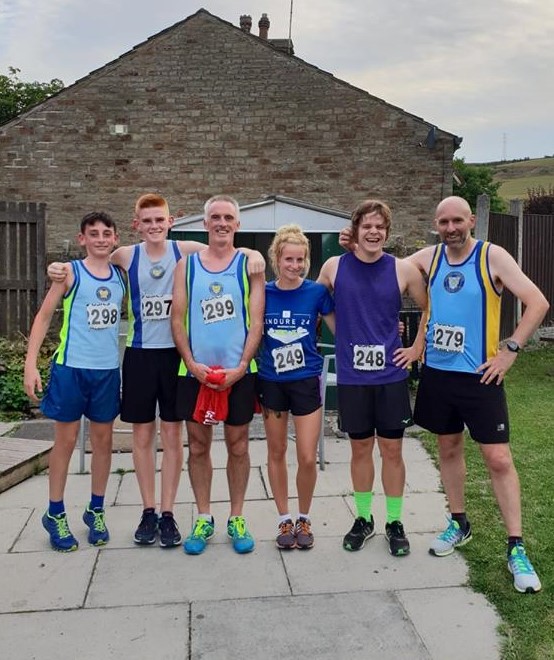 The Ian Stansfield 5k race on 6th August was ran around Cowm Reservoir at Whitworth on Monday, celebrating Ian's long outstanding contribution to the sport, with over 50 years of competitive running behind him.
Seventy-five eager runners lined up at the start, where a steep but thankfully short uphill section led up to the reservoir, which presented a pancake flat, but slightly loose surface to stretch out on in the hot evening sun. 
Barring a tight zig zagging turn at the far end of the reservoir, this was a fast course of long sweeping curves, returning along the front wall of the reservoir through the Water Ski Centre and on to a repeat lap.  After completing a second circuit of the reservoir, runners dropped back down the now speedy descent to the finish line, before retiring to the nearby Cock & Magpie for prize giving.

Halifax Harrier's junior Harry Johnson won the race in an impressive 17m25s. Simon Johnson led the MV50 category and finished 3rd overall, closely followed by James Johnson, finishing as 2nd MJ and 8th overall. April Caufield continued her great year of racing as first senior female in a time of 20m17s, chasing James to the finish line, whilst the Harriers were also well represented by Will Stewart, Nigel Taylor (MV45 3rd) and Andrew Clancey.

Proceeds from the race went to Overgate Hospice in Elland.